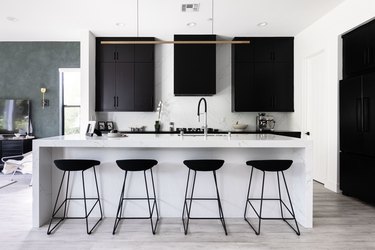 When it comes to renovating your kitchen, it's well-advised to invest in good-looking, well-made bones that will stand the test of time, style-wise. Most important? Your kitchen cabinets. Modern-style cabinets are functional and streamlined enough to go with every type of kitchen aesthetic, and chances are, they'll still look good several years down the road. Here are 10 of our favorite modern kitchen cabinet ideas to inspire you.
1. Color-Block Cabinets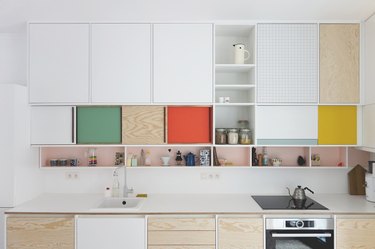 2. Green Cabinets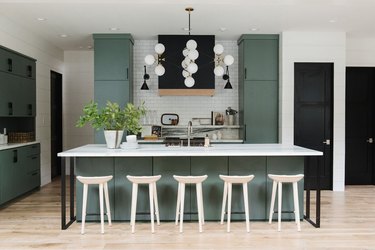 3. Stainless Steel Cabinets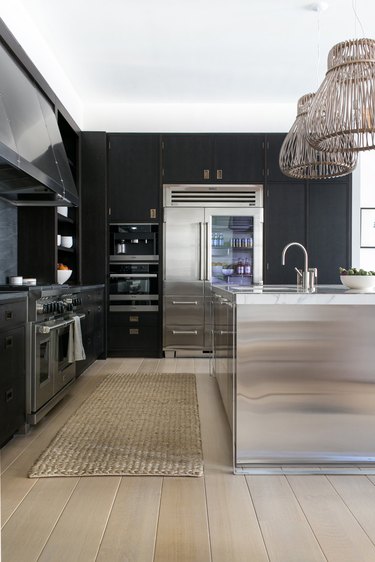 4. Two-Tone Cabinets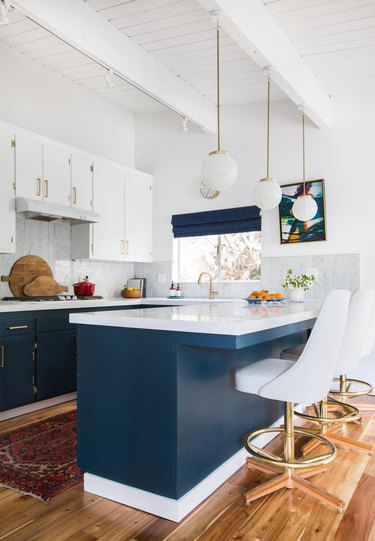 Can't choose between colors? No problem: Two-tone kitchen cabinets happen to be very of-the-moment as demonstrated by this situ designed by Emily Henderson. Paint the bottom set in a darker tone than the upper cabinets, rather than the other way around; it'll make the room look airier and more open.
5. Streamlined Wood Cabinets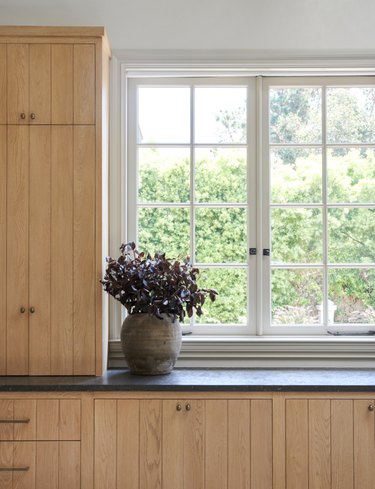 If it's wood you like, keep cabinets looking modern with clean lines and minimal-to-no ornamentation. The cupboards in this kitchen designed by Amber Lewis have simple paneled slab doors in a light wood finish, but are otherwise streamlined and unadorned.
6. Minimal-Hardware Cabinets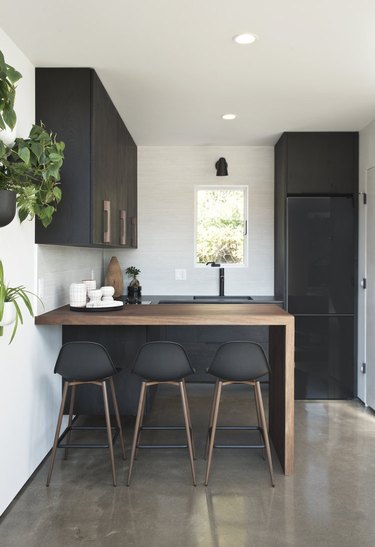 Cabinets without clunky hardware look simple, clean, and neutral enough to stand the test of time. Follow the lead of Dichotomy Interiors and keep the knobs as minimal as possible, or opt for the hardware-free route with cut-out pulls instead.
7. Floor-to-Ceiling Cabinets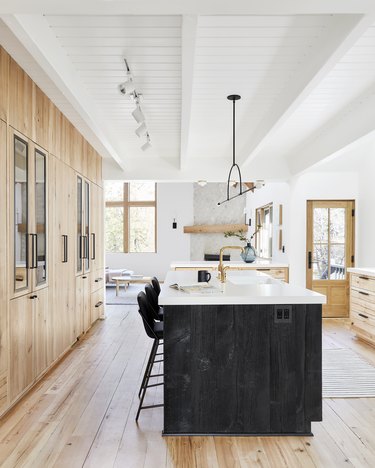 8. Super-Dark Cabinets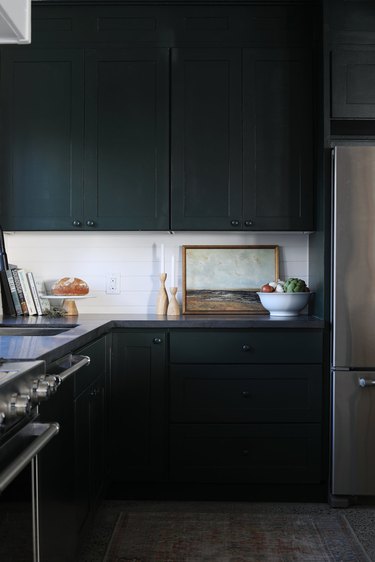 9. Black Cabinets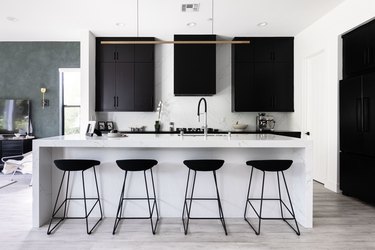 10. Plywood Cabinets