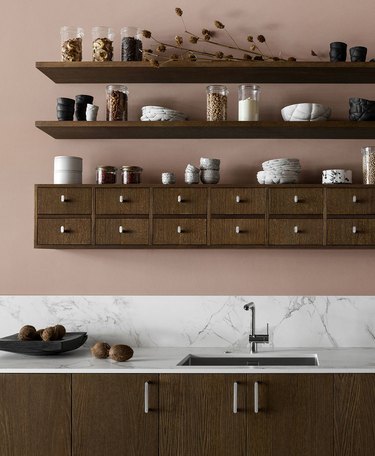 If you spend a lot of time in your kitchen, it starts to feel like any other room in your space. It needs love and attention when it comes to daily care, but also purposeful decor. And as much as we appreciate an all-white, minimal looking interior, we always love bookmarking colorful cook spaces for inspiration. Turns out there is a range of kitchen color schemes that, when used correctly, can transform your space into anything from whimsical to classic to modern.
Kitchen Color Scheme #1: Blue and Gold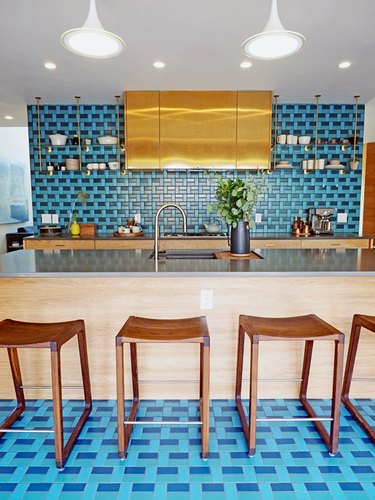 For the bold aesthetes that don't mind a little glimmer: Try pairing a cerulean blue backsplash and floor tile with gold cabinets and fixtures. As seen in this kitchen color scheme captured by Coco Kelley, the look comes off as classic yet eye-catching. Complete the look with counter stools made of natural materials to keep the focus on this stellar color combo.
Kitchen Color Scheme #2: White and Yellow
Kitchen Color Scheme #3: Mustard and Deep Green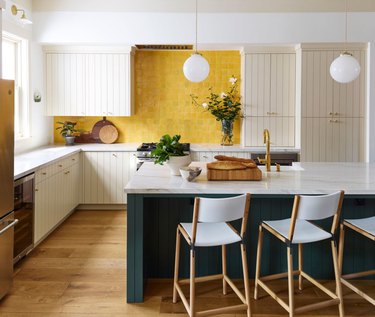 If bright, sunshine yellow doesn't quite fit your style, opt for a kitchen color scheme that's a little more muted instead. We like this mustard backsplash and deep green cabinet combination by Landed Interiors because it feels playful but not overwhelming. Pair with white stools at the kitchen island and wooden decor throughout for a laidback vibe.
Kitchen Color Scheme #4: Pink and Green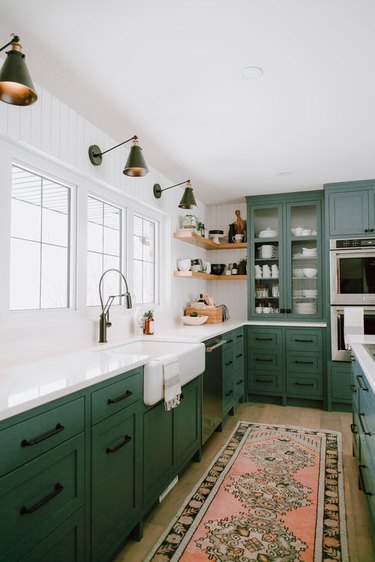 Kitchen Color Scheme #5: Ash Gray and Black
Kitchen Color Scheme #6: Pink and Brown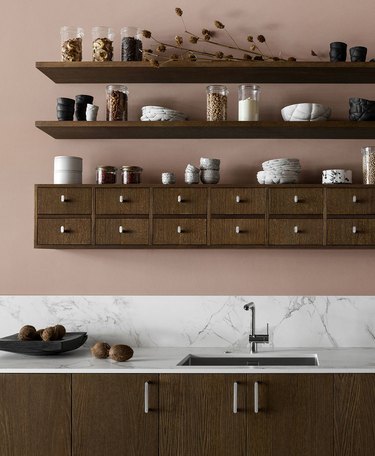 ---
Eva Recinos is an associate editor at Hunker. You can reach her at eva@hunker.com

View Work