The Ideal Layout
Living rooms are not one-size-fits-all. Consider the shape and size of your space to determine the best furniture placement. Do you have a huge, open layout, like a combined living/dining room, that you'd like to feel more intimate? Consider a generously sized area rug with a formal grouping of furniture — like a clean-lined sofa and two chairs — arranged to create the feeling of a room within a room. Or, is your living room tiny? Opt for an asymmetric layout with a petite loveseat and one armchair instead of two. Have a fireplace? Arrange the seating around it to create a cozy vibe. And if your living room doubles as a walk-through space, forgo the coffee table and leave a clear pathway from one space to the other. One of these no-fail living room layout ideas is guaranteed to work no matter the shape or size of your space.
The Right Rug
Don't make the mistake of getting a rug that's the wrong size: This living room floor idea will set the tone of your design in many ways, and can unify your space, so you'll want to choose carefully. First and foremost, take extra special care when measuring your living room and consider your layout (see above). Once you've found the right size, consider what shape — rectangular, round, abstract, or even layered — would suit your setup. And don't forget to consider the material, pile, and style (patterned, statement-making, or neutral).
Convenient Tables
The Perfect Seating
Versatile Lighting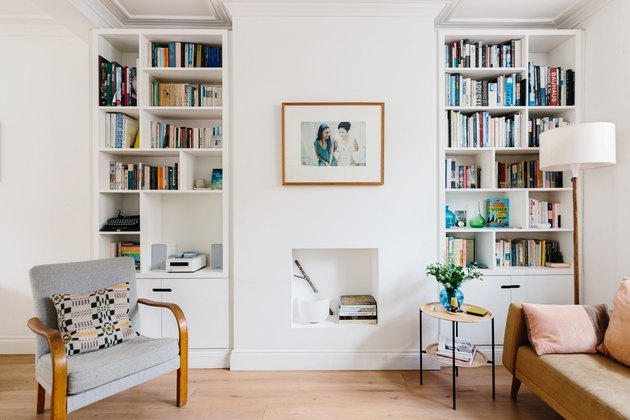 Last But Not Least: Accent Pieces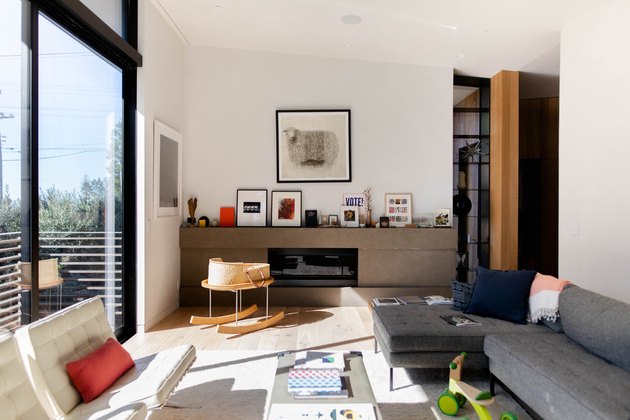 Once the major pieces are in place — your layout is set, you have comfy seating, adequate storage space, a few tables, and the right-size rug, the lighting is perfect, and you've picked a dreamy color palette — there is only one thing left to consider: decorative trimmings. Think curtains or window shades, pillows and throws to punch up your seating, plus additional accents such as wall decor, candles, and houseplants.