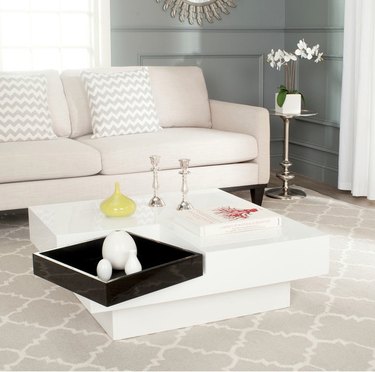 The products we write about are recommended by our editorial team. Hunker may earn compensation through affiliate links in this story.
Whether you realize it or not, a coffee table is one of the most important pieces of furniture in a living room. Sure, you may think of it as only utilitarian, but it can be the difference between a well-designed room and, well, the opposite. And if you're going for a truly eye-catching modern design, it's alarmingly easy to get into the thousands on that one item alone. (Ugh.) Fear not style mavens, a striking piece of furniture on a budget is possible. Here, 17 seriously cool coffee tables, all under $300.
---
Katie is a Los Angeles-based writer who covers shopping trends, deals, and product reviews for Hunker. She's written for PureWow, Food Network, and Well+Good. When not online shopping, you can find her collecting vintage glassware or rewatching Nancy Meyers' movies for design inspo.
View Work