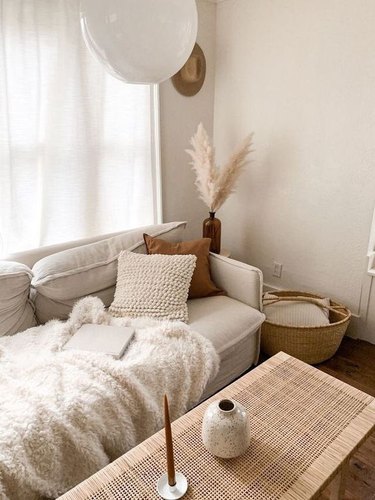 From the perfect neutral refuge for those who don't wear color to any vibrant maximalist's dream, we've covered every living room hue you can imagine. But color is not a decision to be taken lightly. It can make or break a room, adding personality and helping to lift the overall mood, or it can do the exact opposite. If you're shopping around for a new color scheme that will suit the central hub in your home, you're in luck. We've created the ultimate guide of living room color ideas to help you narrow the search.
Over the last few years, homeowners have veered toward painting their living rooms in more neutral hues. White, gray, and beige make for easier styling and don't require quite as much maintenance as a pretty in pink hue might. You really can't go wrong with a monochrome palette.
Can't decide on a living room color idea for your own home? Here's some inspiration to get you started.
Popular Living Room Color Ideas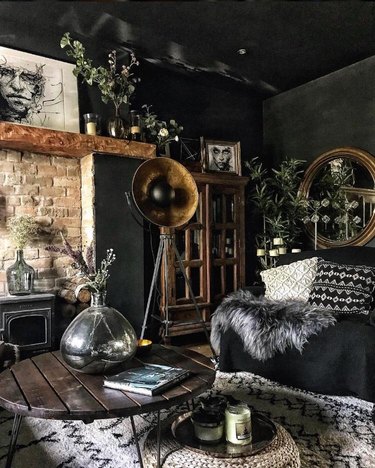 Black paint can seem like a scary prospect, especially if you're not used to the dark side. However, if you're feeling brave, ebony can look incredible in the right space, creating drama and depth. If you're longing for a moody, old-world vibe, consider choosing this rich hue for your next living room makeover; but check out these eight black living room ideas for inspiration first.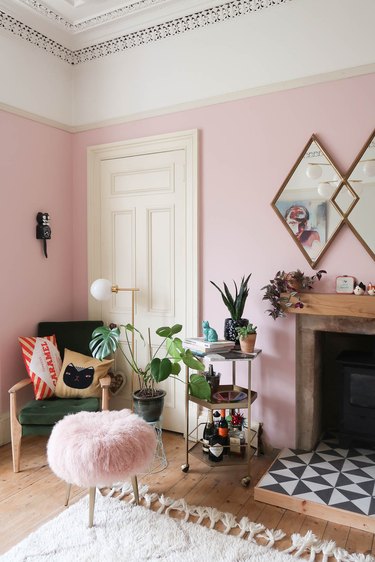 You might have thought everyone was over the millennial pink trend now, but we're telling you that it's not going anywhere. From blush pink to salmon, it really is all about 50 shades of pink. The dramatic color tends to take over a room, but also works well as a backdrop to other bright colors. If you're looking for that "notice me" shade, try out a pink living room for size — just don't put on those rose-tinted glasses.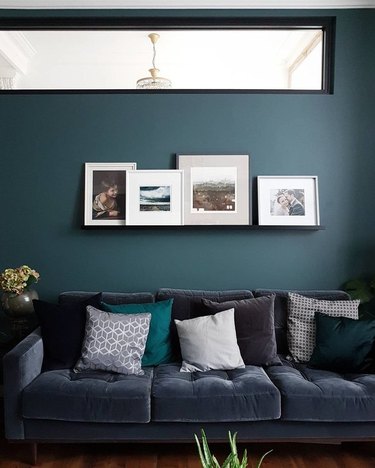 Blue is both a refreshing and calming color, making it the ideal choice for a living room. A popular color amongst interior design experts and novices alike, blue evokes a confident design scheme while also being extraordinarily versatile. Trust us: Make a statement with a navy living room and maintain blue sky thinking all year round.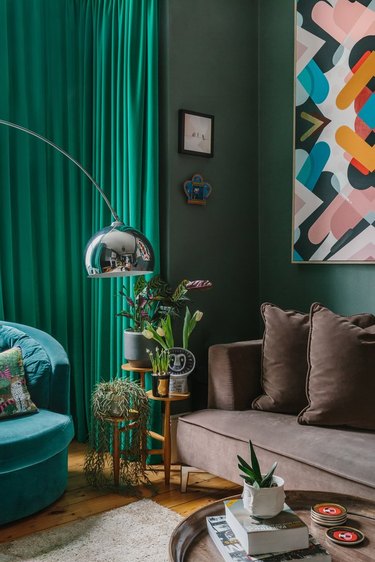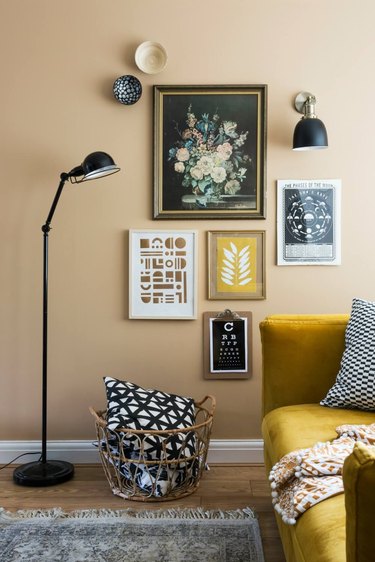 Yellow isn't the easiest color to pull off in your living room and certainly isn't for the faint of heart. However, from canary yellow to marigold, every shade of the vibrant hue is guaranteed to bring a pop of positivity to your home, and if there was any reason to make room for a yellow living room, this is it. The shade will lift your spirits and infuse loads of personality, so don't be shy. Let the sunshine in.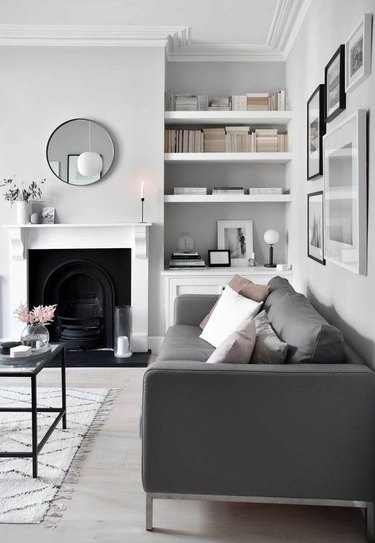 Anything but boring, a subdued shade like gray is ideal for keeping things calm and cozy. This versatile neutral can work as an excellent backdrop to brighter hues or you can use it to create a warm but minimal living area. Curious how to showcase the haute shade in your home? Take a look at these stylish living spaces.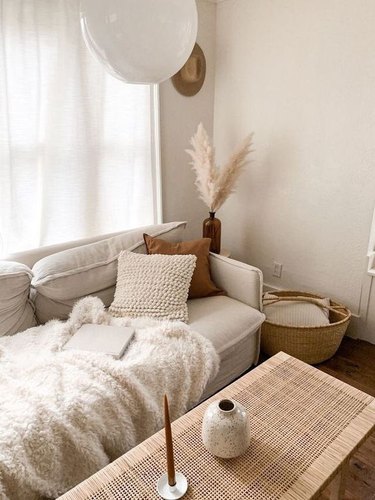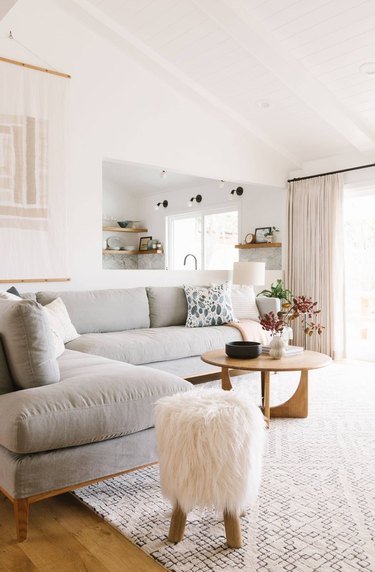 White is all right with us when it comes to living room color ideas — not everyone wants a dramatic refuge. The ivory shade acts as a neutral backdrop, especially if your home is filled with natural light. If you're someone who likes to let the furniture and decor take center stage, paint the town white and let the artwork, plants, and trinkets do all of the talking like in this gorgeous space designed by Emily Henderson. Here's 13 ideas that will guarantee your white living room stands out from the crowd.
How do you add color to a living room?
There are many living room color ideas, and they don't all require paint. Think outside of the box and go for patterned wallpaper that packs a punch, eclectic furniture that ties in with your color scheme, or curtains and soft furnishings that add that final bit of "wow."
If you do feel the need to keep the paintbrush in hand, do things differently. Paint your ceiling, create a statement fireplace with tile, or get hands on with a painted mural. Your decor is always ready to bring your personality to life — don't use it sparingly and don't be afraid to go all out.