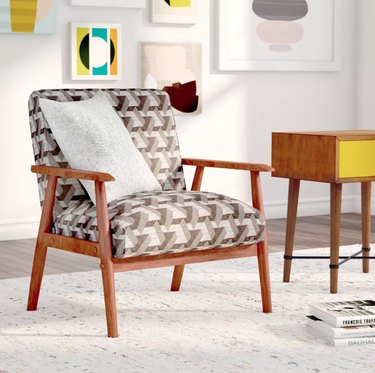 The products we write about are recommended by our editorial team. Hunker may earn compensation through affiliate links in this story.
An accent chair is exactly that — an extra piece of furniture meant to attract the eye and add a little something fun to a room. Whether you're shopping for your bedroom or living room, a bright hue or punchy pattern can immediately tie the space together and make it feel a bit more styled. But, it can also feel like a major design decision — we get it. A bold piece of (often) expensive furniture can be the hardest decision you make all week. So why stress? These chairs aren't just stylish and functional, but they're also all under $150, so you can make the plunge without regretting the charge.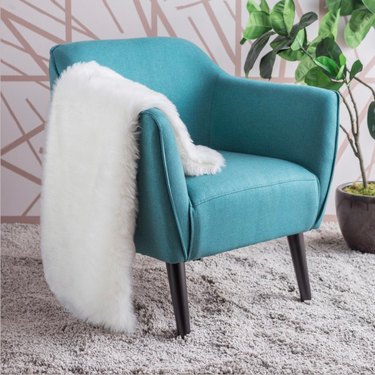 Totally stealing that fuzzy blanket idea btw.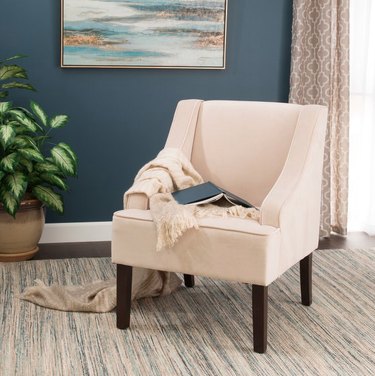 A creamy neutral is a good way to ease into the style. Add a colorful throw pillow to really seal the statement deal.
Somehow both understated and eclectic.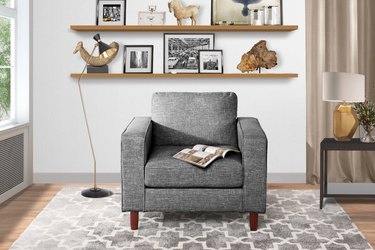 A cozy, overstuffed chair is our ideal weekend reading location.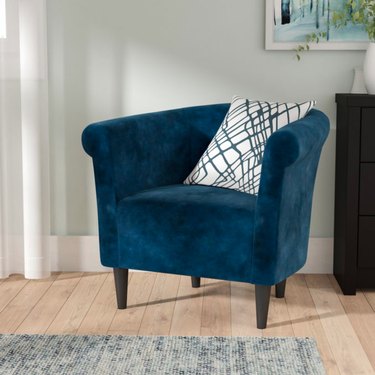 Even if this chair gets buried in clothes on the reg, it'll still look good.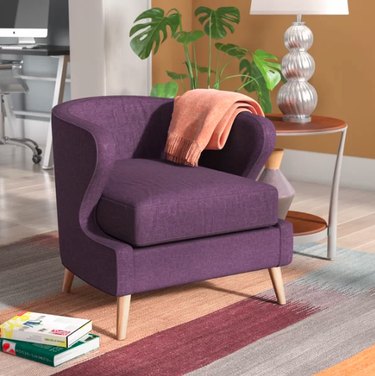 The curved furniture trend looks great in a majestic hue.
We totally understand if you need this tropical teal print on more than just one accent chair. (Dining chairs, perhaps?)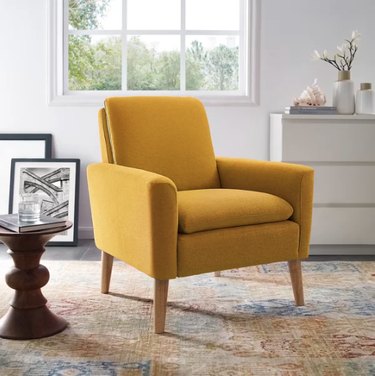 A midcentury mustard to liven up your living room.
Done up with cozy blankets and pillows, this sleek rocking chair is perfect for a nursery.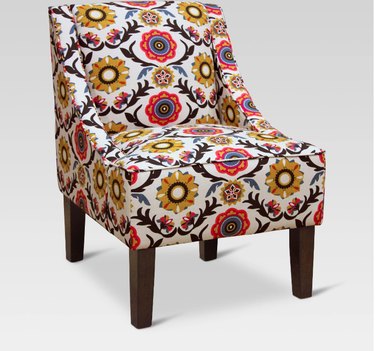 If you're not much of a plant person, this is a great option to fill up an otherwise empty foyer corner.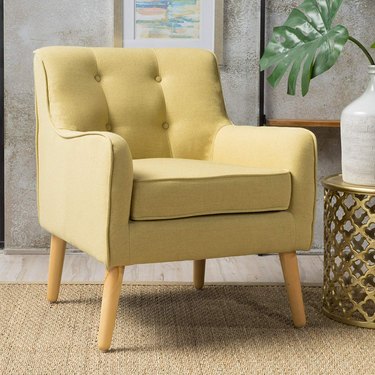 The name of this chair's color is "wasabi" and, honestly, that makes us like it even more.
Millennial pink with square tufted finish.
---
Katie is a Los Angeles-based writer who covers shopping trends, deals, and product reviews for Hunker. She's written for PureWow, Food Network, and Well+Good. When not online shopping, you can find her collecting vintage glassware or rewatching Nancy Meyers' movies for design inspo.