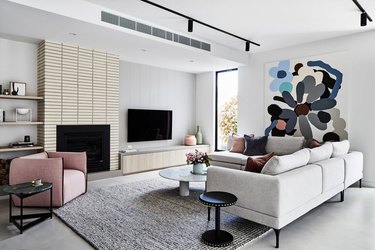 Hunker may earn compensation through affiliate links in this story. Learn more about our affiliate and product review process
here
.
Here at Hunker, we think that decor is pretty darn important in every room of the house. But the living room? Now that's especially important. Think of this space as your calling card or signature when it comes to personal style. It's the room people tend to enter first; where you'll undoubtedly host gatherings; and where you can relax at the end of a long day and bask in the gorgeousness that is your home.
Living room styles can really run the gamut though. Although we have no doubt that you'll add your unique panache to whichever theme you choose, it can help to start with some inspiration, springboarding off of the biggest living room trends out there today.
Whether you are an old soul who craves vintage everything or you'd prefer your space to look as if it jumped right off the pages of a CB2 catalog, here are eight living room ideas that you should definitely consider.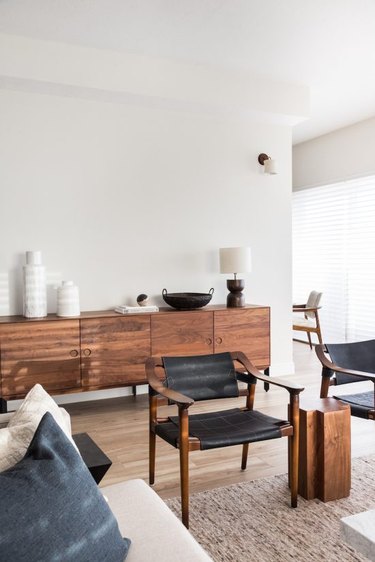 This space designed by Holly and Hedda of Avenue Lifestyle is calming, current, and minimal, otherwise known as words that perfectly describe Scandinavian style. In your Scandi-chic living room, don't forget light-colored wood furniture, linear aesthetics, neutral colors, and cozy textiles that would undoubtedly be hygge-approved.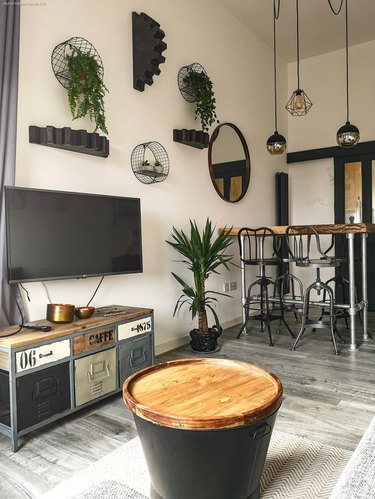 Of all the living room ideas out there, industrial style might be one of the more creative ones. It challenges homeowners to think of new ways to use old things (that pulley from a bygone factory can totally be turned into a light fixture) and see the beauty in metals, worn woods, and reclaimed objects. Astrid Interior Design has the right idea — Astrid incorporated a locker-style console, metal gears as wall art, and modern, metal lighting into this lofty living space.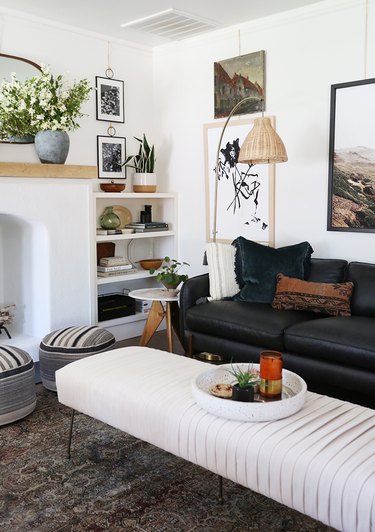 Modern style has been around since the last century (it's rooted in the midcentury modern movement, unsurprisingly) and it's a theme that's forward-thinking, but not too futuristic. The shapely furniture, unexpected materials, and unique light fixtures are trend-proof in our opinion, proven in this modern space styled by Jenny of Juniper Home.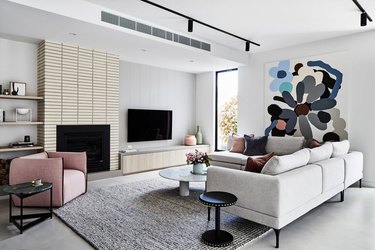 Then there's contemporary design, a style that's firmly planted in the present. It's avant-garde, stresses current trends, and pushes the envelope just enough. Think wildly-shaped furniture, popular hues, and unconventional artwork, like the large scale abstract hanging in this living room by Thomas Archer.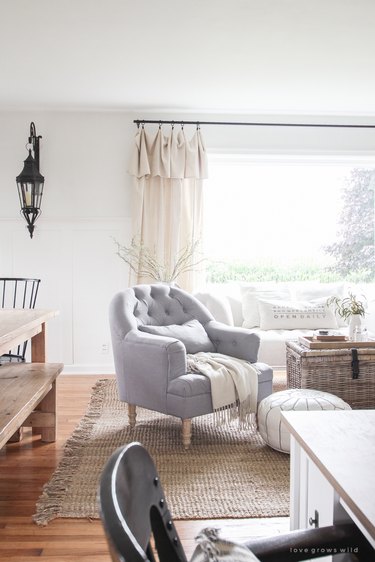 You can thank Chip and Joanna Gaines for the farmhouse movement, a living room style that's still going strong and has been for the last several years. The theming has been tweaked since it first became popular: Modern farmhouse spaces bring together classic elements (a white palette, vintage pieces, worn woods, and metals) with modern touches. In this living room belonging to Liz of Love Grows Wild, a modern pouf sits alongside farmhouse classics, like a lantern wall sconce, a woven coffee table, and cozy white textiles.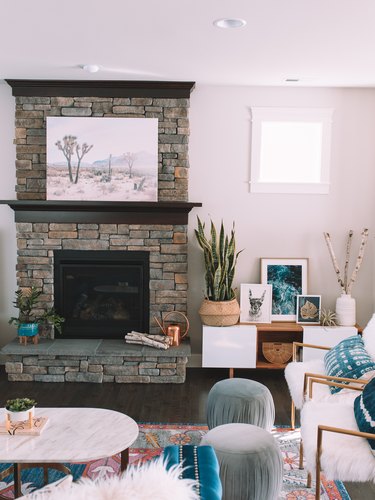 As you peruse different living room styles, you may find yourself in the market for something a little more free-spirited. In this case, we suggest a bohemian theme for your abode. Create a space that brims with hippie-approved treasures, such as tie-dye throw pillows, faux furs, houseplants, and patterned area rugs. We are definitely digging this boho wonder styled by Sabrina of Gypsy Tan.
You may decide you just want to go all-out vintage for your space, which is a living room style we certainly approve of. You can include flea market finds to your heart's content, going top-to-bottom or including a piece here and there. Either way, think of antique artwork, a well-worn leather sofa, and an antique piano (if you're lucky enough to find one) and mimic this space belonging to Jordana of Alma Heirlooms.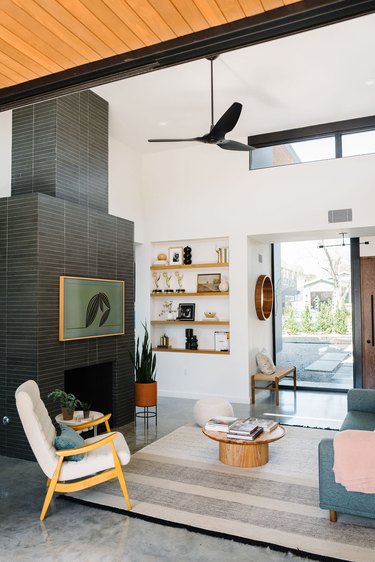 Midcentury modern design had its start in — you guessed it — the middle of the 20th century. It's a style that has a retro vibe, and yet always manages to look sleek, hip, and ahead of its time. When designing your mid-mod living room, be sure to weave in furniture with clean lines, plenty of wood finishes, and geometric objects, which is what Jen of The Effortless Chic did in this bright and airy space.