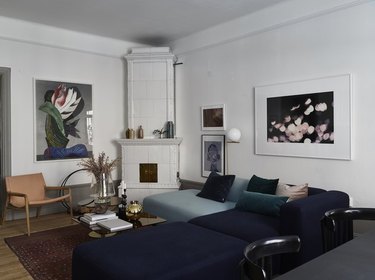 Welcome to Scandi-land, our celebration of the magic that is Scandinavian design. All week, we'll be bringing you tours, features, and shopping guides that dive deep into what makes Nordic design so covetable. Want more to read? Check here.
Americans are obsessed with all things Scandinavia — there's no denying it. But where did this preference for Nordic design come from? And how did the nearly-unpronounceable "hygge" become such a buzzword?
Here's what we know: Scandinavian design emerged in the 1950s alongside the modernist movement in the U.S. And there are parallels between the two: clean lines and minimalism. It's a look both the Scandinavians (those living in Denmark, Finland, Iceland, Norway, or Sweden) and Americans had a taste for at the time — and clearly still do today. The furniture of since-deceased notable Scandinavian designers such as Arne Jacobsen (known for his Egg Chair) and Hans Wegner (you'll recognize his Wishbone Chair) are still available for purchase today.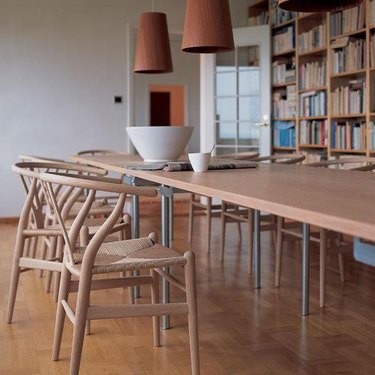 Scandinavian design was popularized in the U.S. in the 1950s thanks to exhibitions such as "Design in Scandinavia," which toured the U.S. and Canada from 1954 to 1957, according to Taschen book Scandinavian Design by Charlotte and Peter Fiell. Scandi stalwart IKEA first opened in the U.S. in 1985, and, of course, has been an overwhelming success since. In the 1990s, a weak global economy combined with international concern for the environment resulted in increased interest in the Scandinavian's simple, functional, environmentally-friendly designs, according to the book New Scandinavian Design by Katherine E. Nelson. And we can confirm there's still been consistent interest in Scandinavian design since 2004, which is as far back as Google Trends reports. Many of the U.S.' most popular furniture stores currently take inspiration from Scandinavia — from West Elm to Target.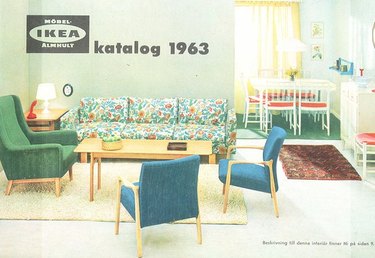 Hygge — a defining Danish cultural concept that equates cozy surroundings with general well-being — on the other hand, didn't pick up speed in the U.S. until late 2016, according to Google Trends. That's the year the concept went viral. To this day, searches for the term spike every winter (aka when that seasonal depression hits). And it makes sense: Wellness has been a huge trend in the past couple of years (searches for the term continue their steady climb). Articles on how to hygge-ify your life absolutely litter the internet. People are cozying up in blankets with hot chocolate and a friend and lit candles left and right. Denmark is one of the happiest countries in the world, after all, according to the World Happiness Report — and if the hygge lifestyle is the Danish people's secret, then the Americans want a part in it.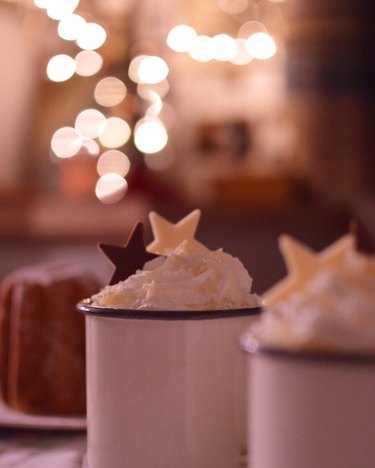 It comes as no surprise that Denmark has taken note of the world's fascination with its key to happiness, and that they intend to capitalize on it. Visit Denmark has an entire page dedicated to getting your hygge fix while visiting the country — or even at home. The Danes are pushing for "hygge" to be given World Heritage status by UNESCO, and the tourism site is even forming a "Hygge Council" of the most hygge people on the planet.
The point is, Scandinavian design, and specifically the hygge lifestyle, don't seem to be trends that will simply blow over stateside. They've resonated with Americans for years already, and seemingly will continue to do so for years to come.