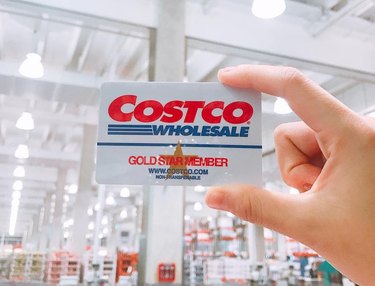 Ladies and gentlemen, start your engines and book it to your nearest Costco. The retailer's famous pumpkin pies are back for the season!
Since they were first stocked on Costco shelves in 1987, these pumpkin pies have had a devoted following. Costco sells more than six million of them every year — and it's truly not hard to see why.
For starters, the pies are absolutely delicious, based on a recipe by Costco's vice president of bakery operations, Sue McConnaha. The treats are also absolutely massive, weighing a whopping 58 ounces — that's more than 3.5 pounds!
Plus, the pies are surprisingly affordable. Inflation hasn't touched these desserts as the price has remained the same as last year: only $5.99.
Truly, Costco has absolutely nailed the humble pumpkin pie. In fact, there's even a Facebook group dedicated to the autumnal classic with over 2,300 members.
"Maybe I won't eat the whole thing in a single sitting this time," commented Donnie Caron on a post announcing the pie's arrival.
(If you don't eat the pie in a single sitting, make sure you refrigerate any leftovers — the pies are preservative-free.)
The pies have also gone viral on Instagram. A video by @costcobuys showing off the famous product racked up more than 7,000 likes in a single day.
So don't mind us, we'll just be making sure we have one of these in our fridge from now until Thanksgiving.