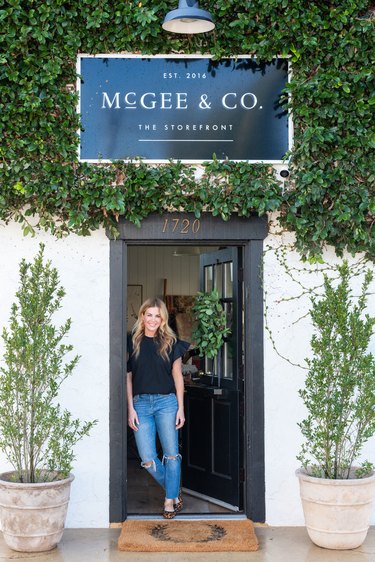 Since 2014, powerhouse design firm Studio McGee has been gracing Instagram feeds and magazine pages everywhere with its impeccable modern-meets-traditional designs. At the helm of the firm's increasingly popular blog, curated retail brand (fittingly named McGee & Co.), and Instagram account (boasting an audience of over 870,000 followers) is husband-and-wife team Syd and Shea McGee.
While Shea McGee's fresh take on traditional design is on display in all of the lovely homes she creates, it especially shines in the living rooms she crafts for her clients. Incorporating classic furniture pieces alongside pleasantly unexpected and thoroughly modern light fixtures and decor, McGee has perfected the aesthetic in a new and exciting way. So naturally, we tapped the Utah-based designer for her expert advice on traditional living room ideas that feel far from dated.
Keep scrolling for her tried-and-true tips on how to curate a classic living room that looks flawless in a modern-day home — and shop her fave McGee & Co. products to get the look, too.
1. Stay true to tradition.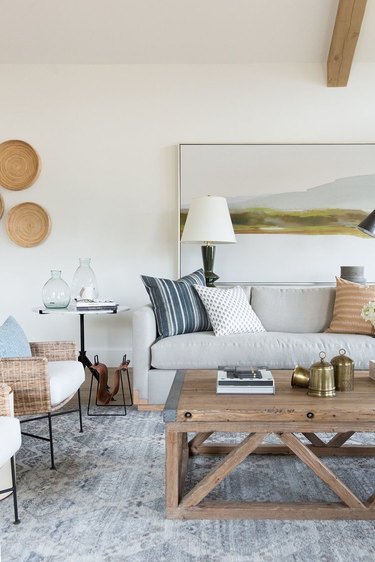 When building a traditional space with contemporary flair, McGee says that it helps to stay true to the roots of classic design at the start. "Stay traditional in the foundational pieces of a room," she advises. Opt for a sofa in a neutral hue and a classic silhouette, a coffee table in a timeless style, and a rug you won't tire of, she explains.
2. Create unexpected contrast.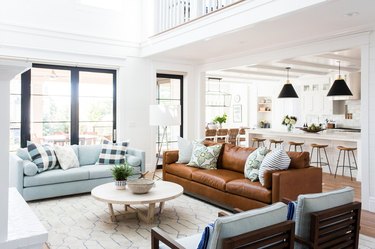 According to McGee, the secret to a traditional living room idea that feels modern is showcasing a thoughtful mixture of eras and styles. "Juxtaposition is key in striking that modern-traditional balance," the designer told Hunker. "For example, mix streamlined [pieces] with sculptural shapes or traditional patterns with restrained palettes." Gain inspiration from this space that the designer styled, and pair a streamlined leather sofa with a sculptural coffee table then accessorize with traditional plaid pillows in complementary shades. "The contrast always makes your space feel surprisingly fresh," McGee adds.
3. Punctuate with modern accents.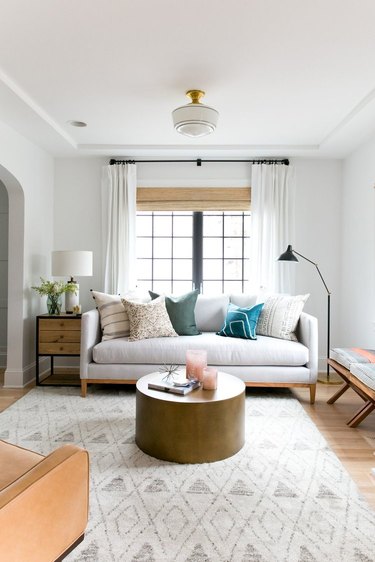 A modern-yet-classic living room shouldn't be decorated top-to-bottom in either of those design approaches, McGee reiterates. To weave in a current feel, it's all about hints and accents. "I love modern accents because of their creative form," says McGee. "They bring in an eye-catching element to your space and help a room feel more collected and layered rather than stale and one-note."
4. Display current decorative pieces.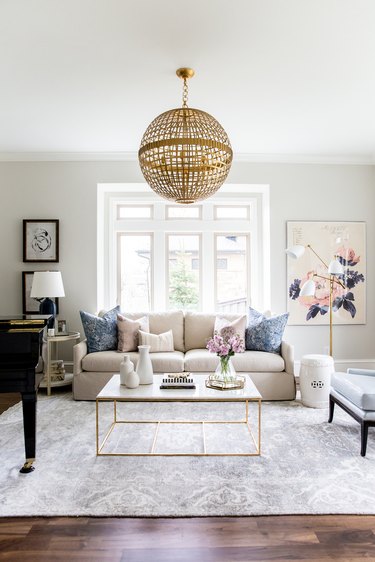 Once your foundation is set (aka investment furniture and larger pieces have found places in your living room), it's time for the really fun part — bringing in beautiful, current decorative pieces. "Go modern in the decor," encourages McGee. "This applies to lamps, side tables, and accessories." Take a page out of McGee's book and pair a modern pendant light with a contemporary floor lamp and a traditional table lamp, as she does in this space.
5. Go with what you love.
"Good design is found in the mix," says McGee. When approaching a traditional living room idea, it's important to decorate with pieces that simply speak to you. Curating a living room you love "often depends on what feels right rather than any sort of formula or set of rules," she explains. "Go with what you love and just have fun with it!"
Shop the Look
Here, McGee shares five of her favorite finds straight from the shelves of McGee & Co. and explains why each piece would be an ideal addition to a timeless, on-trend living room.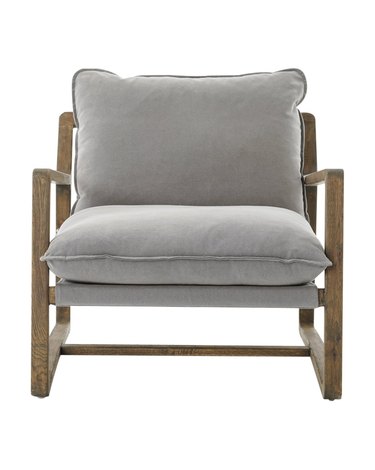 "This chair's laid-back frame is equally modern and casual," explains the designer. "It's inviting and comfortable, but still feels high-end."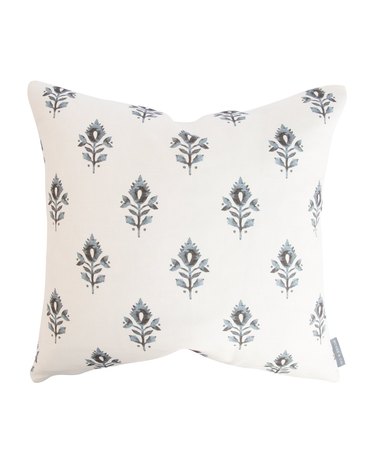 "This pillow is rooted with a traditional motif, but updated in style, so it's easy to mix and match with different prints and patterns!"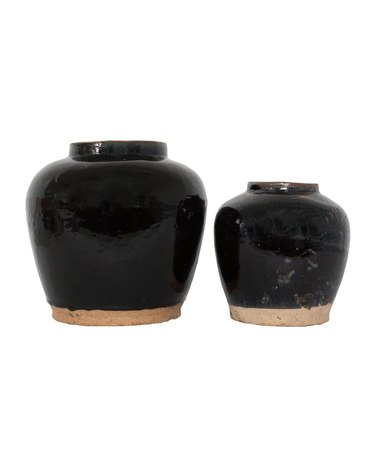 "I've been collecting black pots for years, and the shape and sizes of these are so good. From farmhouse to contemporary, they just work with everything."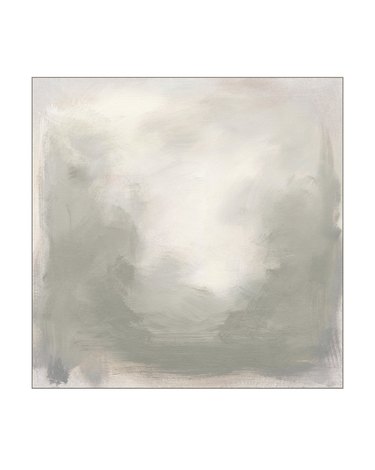 "With its muted tones and emotive feel, this abstract piece works in both traditional and modern spaces — and everywhere in between."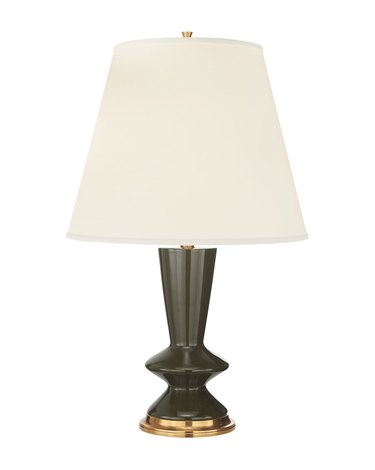 "I love this lamp's contemporary edge. It has the sculptural quality of a traditional gourd lamp but with modern angles and interest!"