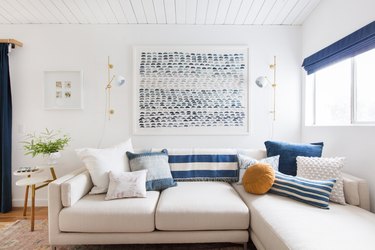 Lighting is a designer's secret weapon, but most regular folks don't think enough about it. They'll put recessed cans in the ceiling and call it a day.
What a waste, says Bay Area interior designer Alison Pickart.
"Downlight is not the most attractive lighting," she explains. "When you're thinking about your space and what's inviting and attractive, having ambient lighting around the perimeter of the room is the ideal. It's the most attractive when it comes to how people in the room look."
If the living room is where you talk, have wine, read by the fire, or simply live, you don't need what Pickart calls a "landing strip" of lights. Wall sconces in the living room, in particular, create mood and intimacy and bring light just where you need it.
Here are a few different ways to approach it.
1. Try a Sophisticated Reading Light for Small Spaces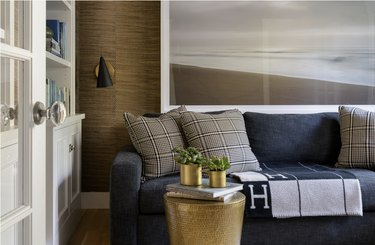 This sconce was born out of necessity. There wasn't really room for a table lamp in the petite living room, says Pickart. So she placed this black and brass sconce fairly low, at about 48 inches from the floor, with a low-watt bulb. "It's a great reading lamp," she says. "Very chic."
2. Pick a Picture Light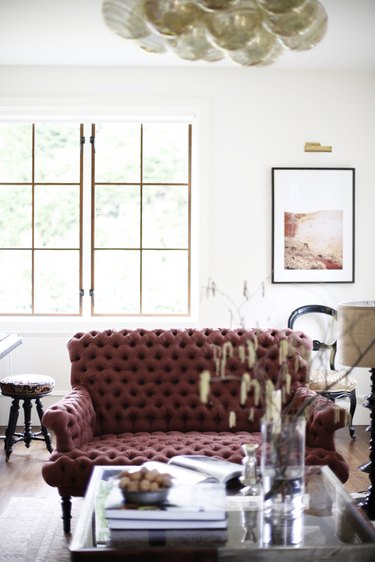 A sconce can also draw attention to a piece of art. Typically, these sconces are hung a bit higher.
3. Get Creative With Mix and Match Fixtures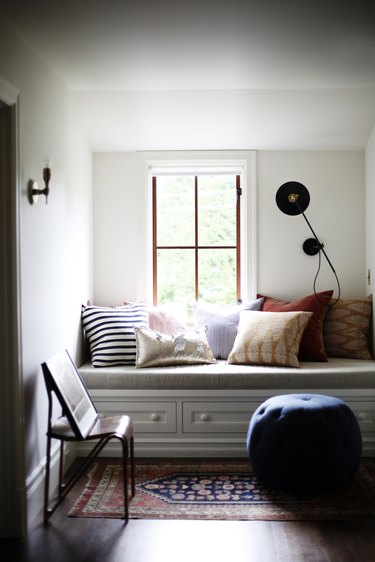 You can also mix and match your sconces in the same space, especially if one, like this pivoting wall sconce from Workstead, is a serious statement piece.
4. Stay Even Using a Matched Pair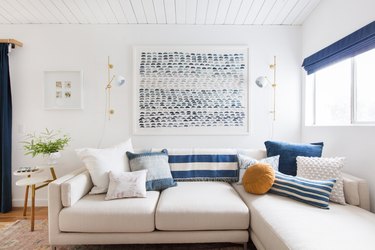 Pickart recommends hanging sconces at a height that's "rational" to the door heights of the room (i.e. not too high). One way to keep things flexible is to have the lighting on a bracket.
5. Counterpoint With Period Details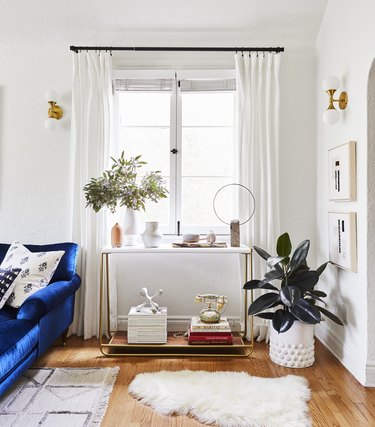 Even when (especially when?) your decor skews modern, you can make a counterpoint with more classic or period-appropriate sconces.
6. Bring Outdoor Style Indoors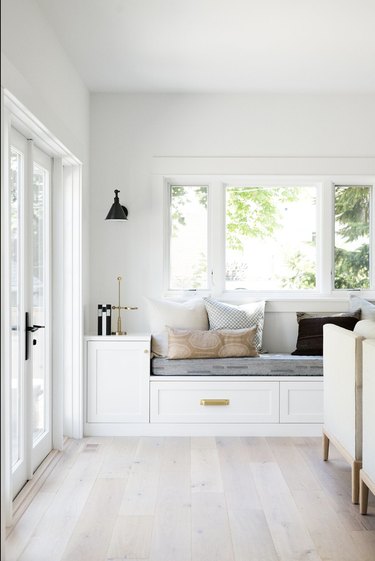 This outdoor light adds a pop of drama, and a farmhouse feel, to a white wall in an otherwise subdued room.
7. Always Consider IKEA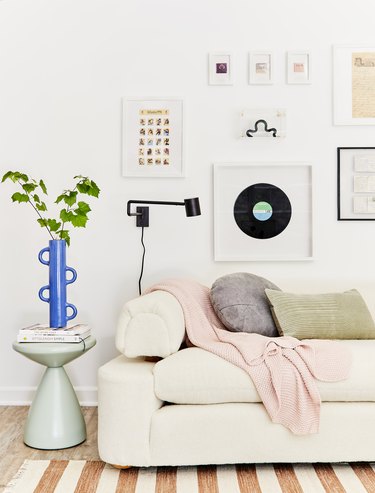 This is IKEA at its best ... high style at a low price.