Adding stain to stamped concrete is a way to bring out the stamped design even further, emphasizing the details of the design while coloring the concrete to accent the surrounding landscape. Once stained, the stamper generally seals the concrete to protect the color. The sealant has a limited lifespan, however, needing replacement every two to three years on average. If the sealant is not reapplied, the color can fade away or change shade as the concrete weathers. Re-staining the stamped area restores the color to its original shade.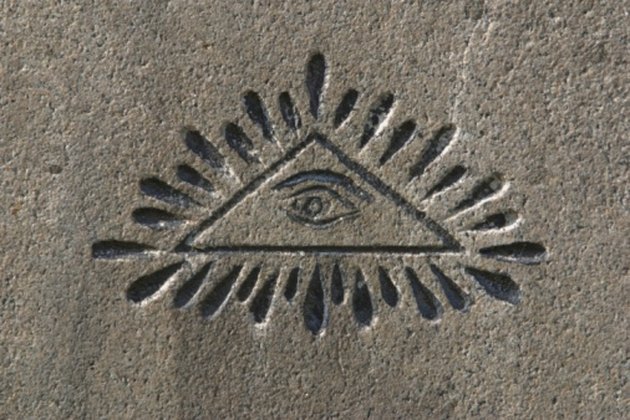 Step 1
Cover the surface of the stamped concrete with a concrete sealant remover. Use a biodegradable remover to avoid environmental damage. Apply the remover with a paintbrush to make certain you get all of the nooks and crannies of the stamped design. Allow the sealant remover to sit on the concrete for the amount of time specified by the remover's manufacturer and then wash the surface clear with a pressure washer set to low, to avoid gouging the surface.
Step 2
Wash the surface of the concrete with a pH-neutral concrete cleanser and water, using a mop to remove any residue from the remover. Rinse with clean water and allow the surface to dry.
Step 3
Spray the stamped concrete with an acid-based concrete stain. Use a broom to spread the stain evenly across the surface and into the detail areas of the stamped design. Use a light coating of stain if the existing stain is barely faded. Apply heavier layers of stain to achieve darker color on the concrete.
Step 4
Spray a second light layer over the stained layer to cover any brush marks left by the broom. Wait the length of time recommended in the stain instructions for the stain to penetrate the concrete.
Step 5
Neutralize the acid stain with a mixture containing 1 pound of baking soda combined with five gallons of water. Mop this mixture across the stamped surface; note the foam created by the solution, indicating the mixture interacting with and neutralizing the acid. Remove the liquid with a wet vacuum, and then apply the mix a second time, watching for more foam. Repeat the mopping until the baking soda mix no longer foams on application. Remove all water with the vacuum and let the concrete dry overnight.
Step 6
Apply a new layer of concrete sealant over the stain to lock the color in place. Use the brush to apply the sealant in order to get into all of the detail areas of the stamp. Wait 24 hours for the sealant to dry before stepping onto the stamped surface.