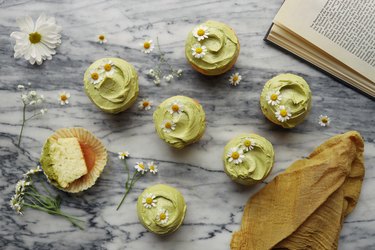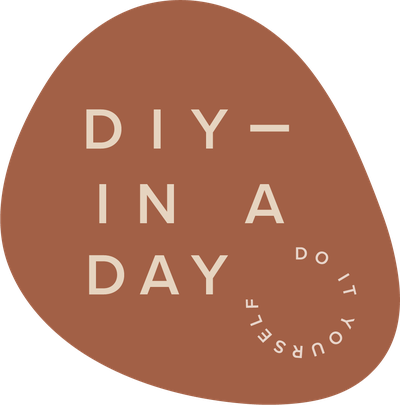 DIY in a Day brings you step-by-step instructions for easy projects that will spruce up your space — within 24 hours (or less!).
Just as home decor fashions tend to shift and evolve with the times, the same can be said for what's en vogue in the cake world. A landscape that was once dominated by barely-frosted "naked" cakes and uber-saccharine "confetti" cakes has now gone completely gaga over the "wildflower" cake. Taking cues from both the cottagecore and apothecary aesthetics, it's just like what it sounds — a cake decorated with beautiful botanical garnishes. With visions of spring and summer soirees in mind, we leaned into the trend with a cupcake version featuring sage green buttercream frosting and cheerful chamomile flowers. Simple to make, easy to transport, and very Instagrammable!
Tip
If you prefer to use a natural food coloring, you could substitute the gel color with matcha powder. It may affect the flavor slightly.
For the edible flowers, we were able to find fresh chamomile in the floral section at Trader Joe's. You can also check the produce section of your local grocery store.
Step 1
Bake your favorite cupcake recipe or take a shortcut and purchase un-iced cupcakes at the grocery store.
Step 2
Set the butter out and allow it to come to room temperature. Once softened, place the butter in a mixing bowl and beat over medium speed until it's nice and creamy, about two to three minutes.
Step 3
Add the powdered sugar, one cup at a time, while beating the butter on low speed. Continue mixing until all of the sugar is incorporated, about two minutes.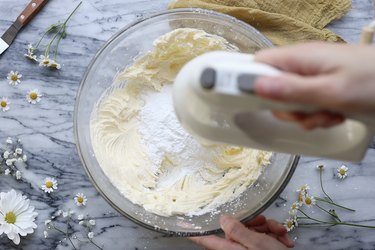 Step 4
Add the vanilla extract, 2 tablespoons of milk or cream, and a pinch of salt. Beat on medium for about a minute. If the mixture seems too thick at this point, you could add an additional tablespoon of milk or cream.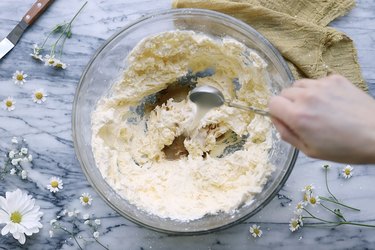 Step 5
Add two to three drops of olive green food coloring and stir until the color is completely incorporated. Continue adding and stirring in a couple of drops at a time until you get the desired sage green color (we used 12 drops in all).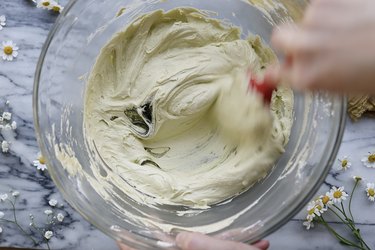 Step 6
Place a generous dollop of frosting on the center of the cupcake.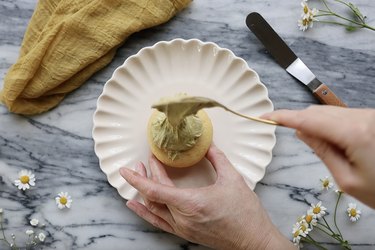 Step 7
Use an offset spatula to smooth the frosting around the top of the cupcake. Run the flat edge of the spatula around the sides to smooth the edges. Then press and swirl the spatula firmly in the center of the frosting to leave a decorative swirl mark.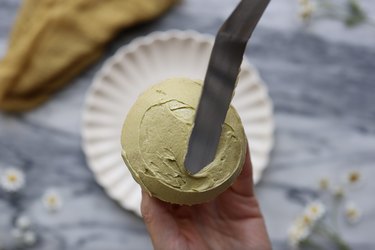 Step 8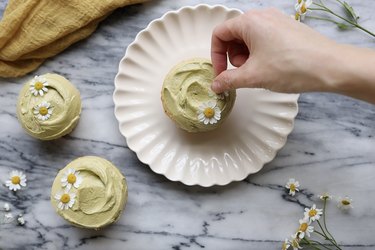 Now whip out your phone, snap a pic (tag us if you post @hunkerhome), and enjoy your beautiful cupcakes!