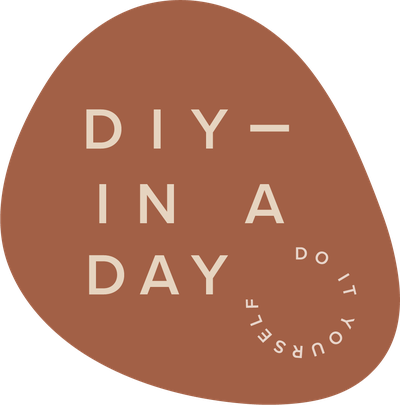 DIY in a Day brings you step-by-step instructions for easy projects that will spruce up your space — within 24 hours (or less!).
Childrens bedrooms and playrooms are some of the most fun to decorate, creating a space where they can express themselves and let their imaginations thrive. We're always looking for simple ways to add whimsy and interest — and these rainbow furniture knobs are a charming way to update furniture that your little ones will be sure to love.
As your children grow we don't always want or need to replace larger items of furniture (especially if they're in good condition) but changing the hardware is a quick and affordable way to refresh the look of an existing set of wardrobes or drawers. We've taken some basic knobs from IKEA and given them a super cute makeover using polymer clay that you can customize with your children's favorite colours.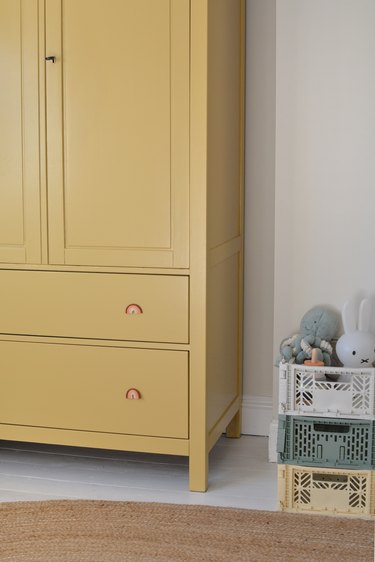 Things You'll Need
Plain furniture knobs (we've used the Bagganas knobs from IKEA)
Step 1
Pick the color scheme for your polymer clay — you can use any combination for your rainbows. We've opted for a selection of complementary colours that would sit well with the yellow shade of our wardrobe.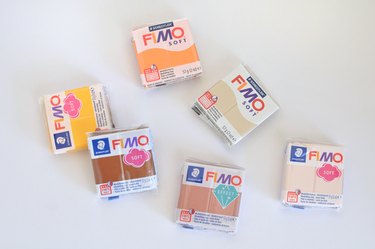 Step 2
Use your hands to roll the polymer clay into lengths that are 1/4 inch thick. We're using four colors for our rainbow but you can add more if you wish.
Step 3
Gently squeeze the rolled out lengths together to make one section.
Step 4
Start to gently curve the clay to create a rainbow shape.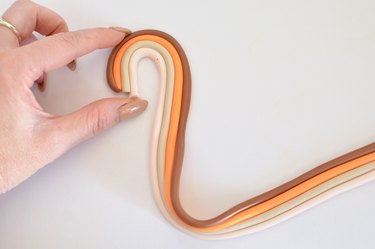 Step 5
Trim the rainbow shape with a knife. You can make your rainbow any size — ours is approximately two inches wide and 1-1/2 inches high.
Step 6
Repeat Step 4 and Step 5 until you have the required amount.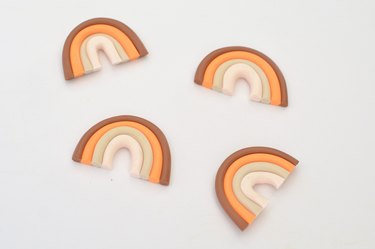 Step 7
Pop your clay into the oven to harden. Make sure to follow the manufacturer's instructions for times and temperature.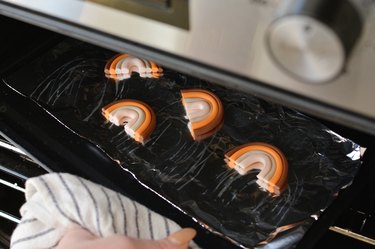 Step 8
Next you'll need to glue the rainbows to your hardware. Small flat knobs work best.
Place the adhesive on both surfaces (the knob and the clay), and hold together to bond.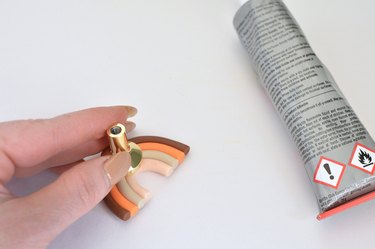 Step 9
Once dry, the knobs are ready to use. Simply attach them to your drawers or doors using the screws provided.
Such an easy way to update the look of your children's bedroom furniture!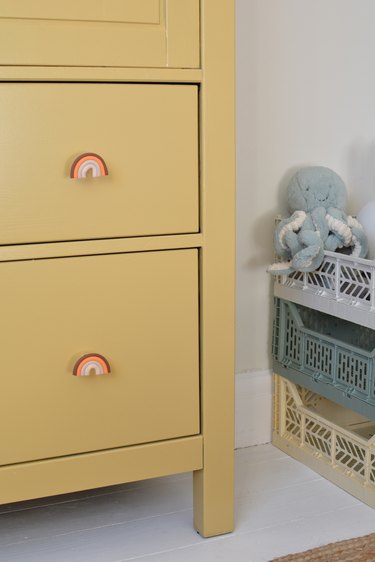 More Kids' Room DIYs and Tutorials