Pumpkin spice has become synonymous with the fall season. Whether it's in candles, cookies, or coffee, pumpkin spice means autumn has arrived.
Today we're sharing how to make a simple syrup to add to your coffee drinks. This syrup can be used in hot drinks and iced ones as well. (And if you want to drizzle it on your desserts or breakfast goods, we can't fault you for that.) You just need a few basic fall-inspired spices and canned pumpkin puree. You'll soon see — this recipe fully captures the flavors of the season.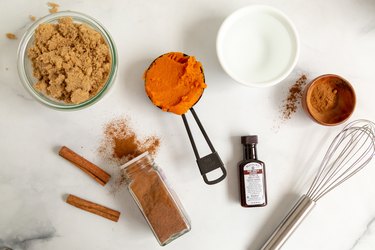 Step 1
Add the water, brown sugar, pumpkin pie spice, and vanilla to a pan. Cook on medium high heat, whisking over a simmer. Cook for three to four minutes, allowing the sugar to dissolve.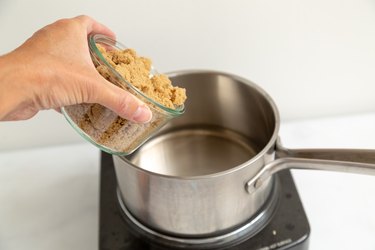 Step 2
Reduce to low heat, and then add the pumpkin puree. Continue to whisk together on low heat until completely blended. Do not let the mixture boil.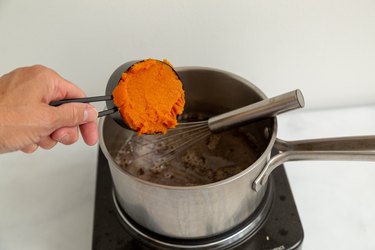 Step 3
Allow the syrup to cool, then pour into a jar. Cover and keep in a refrigerator for up to one month.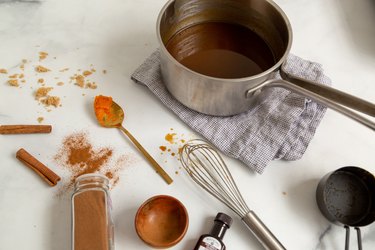 Step 4
When you're ready for that coffee break, pour a few tablespoons into a cup of hot or cold coffee. Stir, and enjoy.
To make your own pumpkin spice latte (PSL, anyone?), combine one part espresso with two parts milk, stir in the syrup, and then top with frothed milk.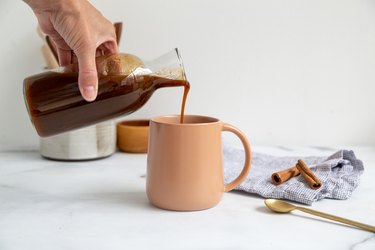 You can also add the pumpkin spice syrup to a cobbler, over ice cream, waffles, and more. It's time to add the taste of fall to your favorite desserts or breakfast sweets.