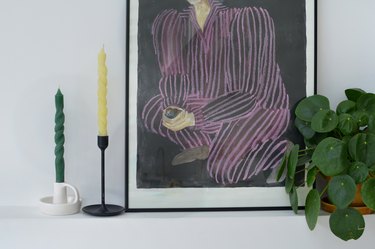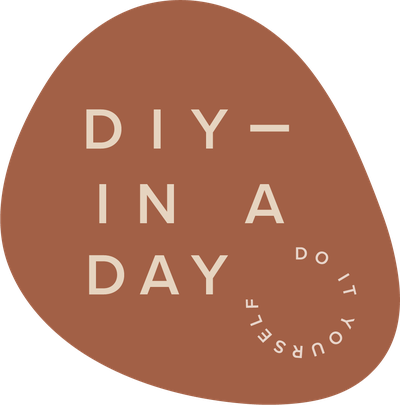 DIY in a Day brings you step-by-step instructions for easy projects that will spruce up your space — within 24 hours (or less!).
We don't need an excuse to try a candle trend —and twisted candles are top of our list. You may have seen an influx of expensive spiral candles in your feeds but making your own couldn't be easier. Believe it or not all you need are regular taper candles, a rolling pin, and warm water. Yes, that's right. Read on to see how this clever hack will transform plain candles into spiral works of art for free. (You'll never pay out for designer candles again!)
Step 1
Fill a large vase with warm (but not boiling) water. Pop your candle in and leave for 15 to 20 minutes to soften gently.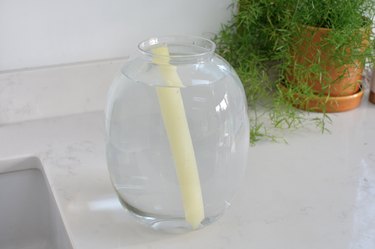 Step 2
Remove the candle from the water and roll up and down the length to flatten it slightly with a rolling pin.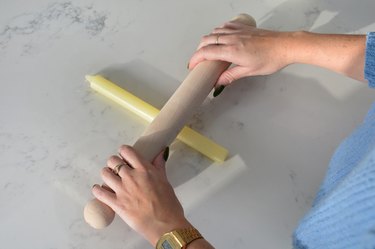 Step 3
Using both hands, quickly twist along the length of the candle to create the desired shape.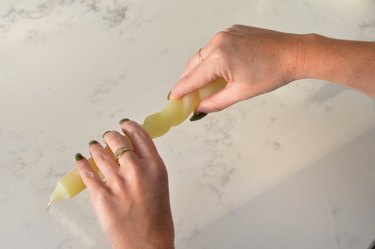 Tip
Speed is the key to creating the twisted shape, if they cool too much the wax will crack. If your candle cools after you've rolled it, simply pop it back into warm water for a few minutes before twisting it.
Step 4
To finish, run under cold water to 'set' the shape.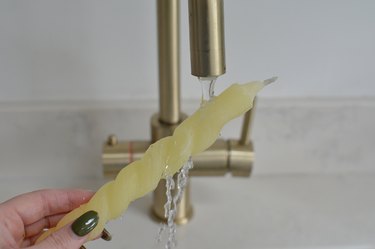 Place your twisted creations into candleholders and enjoy your handiwork. These would also make thoughtful gifts for friends and family.
More Candle DIYs, Tips, and Hacks