Concrete is a durable, easy-to-clean material for floors. Historically, concrete was left for high traffic areas or floor sections like basements, patios and walkways where fashionable decor was not top priority. In recent years, however, concrete has found new life with stains and sealers that give it the look of other surfaces including wood. Concrete has become a popular choice in home areas such as kitchens, dining rooms and entryways.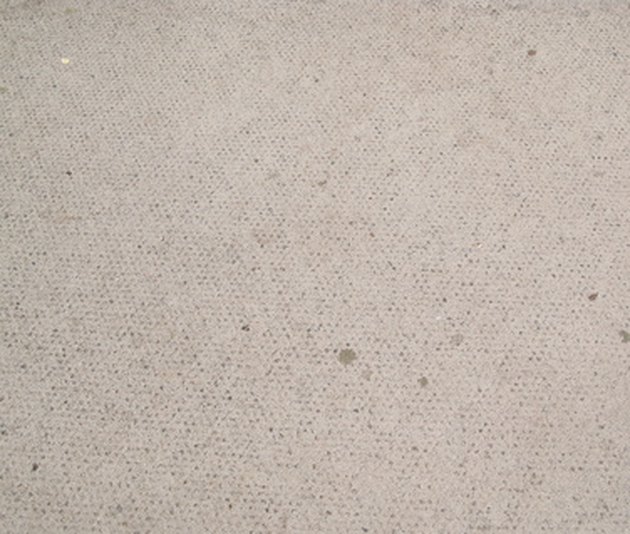 Step 1
Clean the concrete thoroughly. Sweep the area free from dirt and debris and scrape off anything such as caulk that creates bumps on the surface. Mop with a household degreaser to remove stains. Wash with a high-pressure washer. Allow the surface to dry completely.
Step 2
Dilute the darker-hued stain. Use 1 cup of stain for every 5 gallons of water. This gives you control over the color. You can add more layers to increase the color, which is easier than trying to lighten stain that went on too dark.
Step 3
Cover surrounding areas with plastic tarps and painters tape to prevent accidental staining.
Step 4
Apply the stain over the concrete with a paint sprayer. Start away from the exit and work your way back across the space, making sure to not paint yourself into a corner. Use long, even movements with the sprayer for an even, consistent coat. Allow this to almost dry. Pull a soft-bristled paintbrush across the surface in even strokes to mimic the grain of wood.
Step 5
Mix the lighter-hued stain in water. Once again use 1 cup of stain for every 5 gallons of water.
Step 6
Apply a random coat of stain on top of the darker stain. This creates a more organic look with the different textures of color found in woods and natural grains. Allow to dry.
Step 7
Review the final stain and re-apply the darker and lighter stains to increase depth and texture.
Step 8
Seal the concrete with a concrete sealer, spraying evenly along the surface. Allow to dry thoroughly for several hours.