Smoke odor, no matter what the source, clings to just about any surface, embedding itself in fabrics and furniture. The odor lasts a lot longer than the smoke itself in many cases, but simple homemade solutions comprising vinegar or baking soda eliminate the problem without harsh chemicals.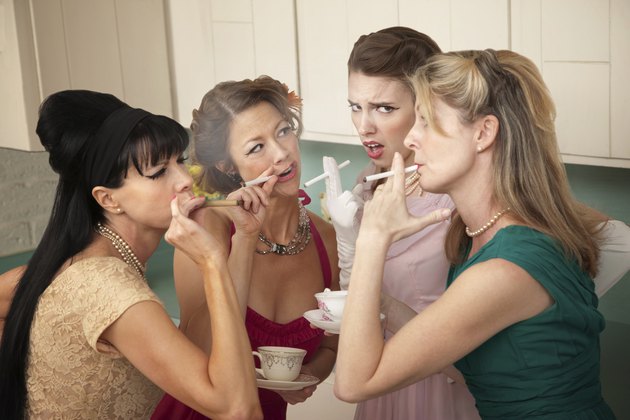 credit:
CREATISTA/iStock/Getty Images
Homemade Odor Eliminators
If an entire room smells like smoke, open the windows to air it. Aim a window or box fan toward an open window to draw out air, with another drawing fresh air in from a window at the opposite end of the room. Fresh air also helps remove odors from fabrics and upholstery -- place the item outside in a protected area such as a screened-in porch, if possible, to help the odor go away on its own. Wipe down hard surfaces with a mixture of equal parts water and vinegar to eliminate smoke smells, or spritz fabrics and upholstery with a light mix of the vinegar solution, allowing the smoky piece to air dry. Sprinkle upholstered furniture with baking soda; then vacuum the powder away after 30 minutes or so to remove odors. Set bowls of vinegar or baking soda around a room if a smoke odor lingers even after you air out the space. Coffee grounds or coffee beans set in a bowl remove stale smoke odors, such as inside a desk drawer or in a car.