Linen, being a strong, absorbent and breathable fiber, is a popular choice for a variety of items, including towels, lace, sheets, clothing, bandages and upholstery. However, this flax plant derivative has certain disadvantages. Unless it is preshrunk, the fiber shrinks when first washed; it wrinkles easily, giving an untidy look; and is not as simple to clean as cotton. Clean linen upholstery on a regular basis to keep it looking great.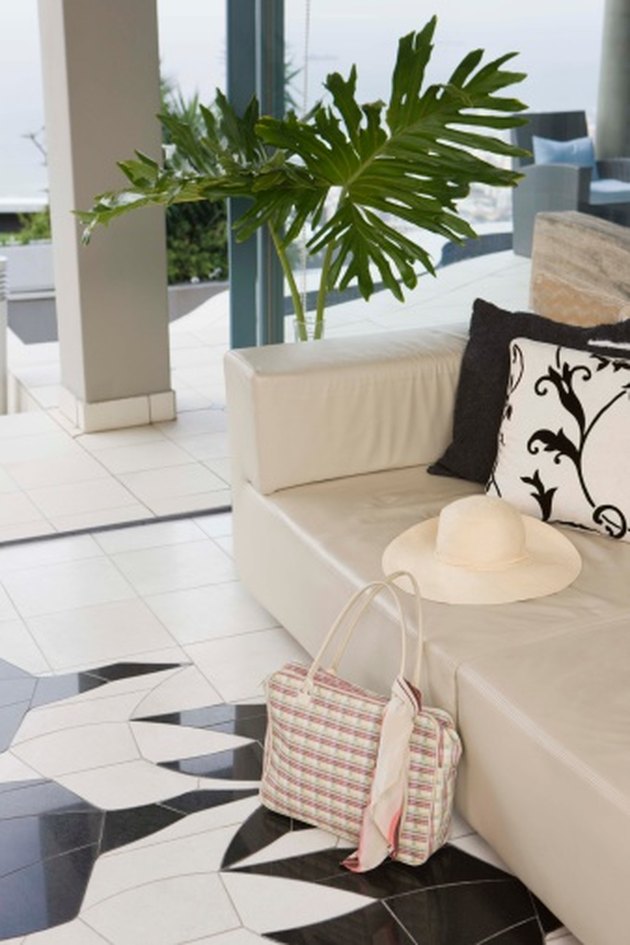 Step 1
Check the attached care label to determine whether your linen upholstery can be dry cleaned or machine washed. Hire a professional linen upholstery cleaner to have the items dry or steam cleaned if it is required.
Step 2
Linen is an anti-static fiber and it does not attract dust. Simply brush the upholstery or gently vacuum it to make it look as good as new. Make sure you brush and vacuum all crevices, sides, backs and cushions.
Step 3
You can remove blotches from your linen upholstery by washing the affected area with lukewarm water. Remove soil stains by dabbing the area gently with a wet cloth.
Gently blotch hardened tea and coffee stains with glycerin. Let the glycerin stay on the fabric a few minutes and then wash it off with water.
Dab face powder or lipstick stains with ether or alcohol and then wash it off with water.
Apply a small amount of petrol or trichloroethylene to remove grease stains. Spread talc on the area and brush it off thoroughly. Give the treated area a thorough rinse with water and let to dry.
Step 4
Machine or hand wash linen upholstery for a thorough cleaning. Use only hot water to wash lighter colored fabrics, including white. Use cold water to wash darker colors. Make sure you use a mild detergent diluted in warm water. Rinse well after the wash to completely remove all soap residue.