Altering the appearance of a piece of furniture can give it a whole new lease on life. In decorating terms, "grunge" refers to giving something a weathered or well-worn appearance. The grunge look fits in with a primitive country motif that focuses on taking ordinary items or antique finds -- and turning them into rustic pieces that accent your favorite home-style decorating theme.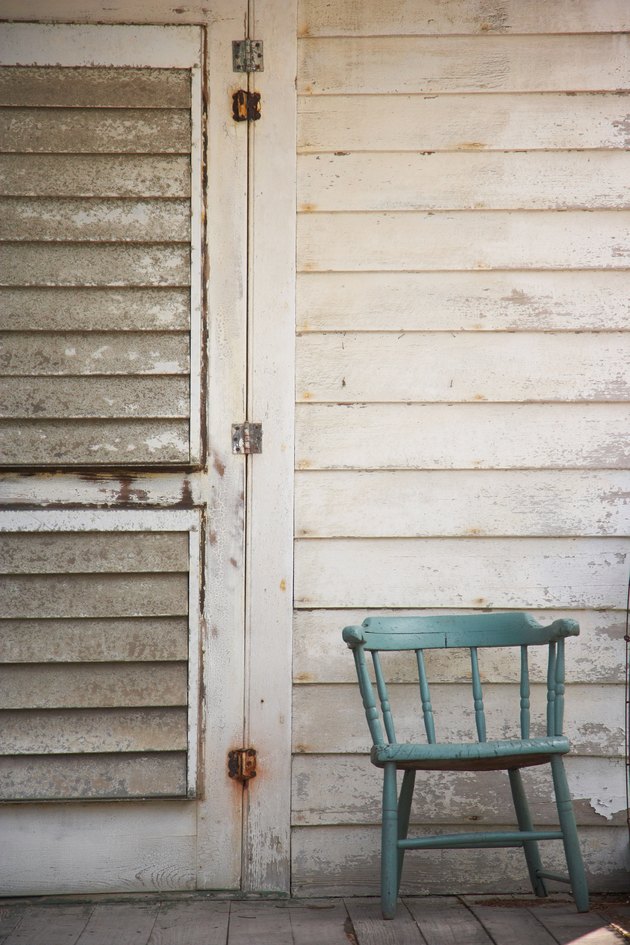 credit:
Jupiterimages/Photos.com/Getty Images
Step 1
Look for a piece of furniture made from solid wood. Avoid pieces made from veneer or pressed cardboard. Check antique shops, at garage sales or estate sales for furniture for your project. When looking for a piece of furniture, the more worn and chipped the wood, the more the outcome will resemble a grunge style. Popular primitive pieces include hutches, buffet tables, dining-room tables and pie safes.
Step 2
Select a base color for your piece. According to The American Heritage Shop, popular colors that work well with grungy or primitive furniture include browns, whites, baby blue, dark blue, red, orange, black and mustard. These colors should be flat and not include a high shine finish.
Step 3
Prep your piece. Sand off all original paint and finish to reveal the natural wood. Sand edges and corners to create wear and chipped areas. Wipe completely until the piece is residue-free. Remove drawers and place right-side up on a paint-safe surface. Remove all hardware if necessary.
Step 4
Apply paint. For a darker, grungier look, apply a coat of black, flat paint. Allow to dry completely. Once dry, paint your favorite color, such as mustard yellow to the entire piece. Allow up to two days to dry – depending on the paint and the room temperature
Step 5
Grab sandpaper and sand away at the edges -- this grunges the furniture piece. As you sand, you'll reveal the natural color of the wood or the black paint. Use a piece of sandpaper to lightly remove the finish off the middle and sides of the piece. Re-add hardware if desired.