Paneling can be installed directly on wall studs or you can cover an existing wall with it. Covering only the bottom half of a wall with paneling is typically called wainscoting and is a common decorative feature in many homes. Whether you are remodeling your basement or building an addition on your home, knowing the different types of paneling and their sizes helps you select the best paneling for your project.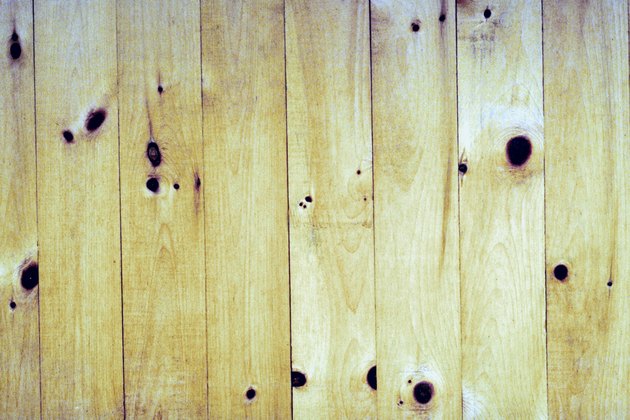 credit:
NA/AbleStock.com/Getty Images
Sheet paneling is manufactured into large sheets. They come in a variety of sizes, but 4-by-8 foot panels are one of the common sizes available. Sheet paneling can be made from plywood, medium density fiberboard and hardwoods such as knotty pine, among others. The area between the grooves is called the face and usually measure 3 to 5 inches.
A traditional plank panel is a long, narrow piece of wood hung individually on the wall or ceiling next to another plank panel. It is installed in a manner similar to hardwood floor. With tongue and groove joints, installing plank paneling is fairly easy for the average homeowner to accomplish. In general, plank paneling is more expensive than most types of sheet paneling.
The thickness of paneling varies. In general, plywood and most hardwood paneling is 1/2- or 3/4-inch thick. Other thickness are slightly different, measuring 11/16, 9/16 or 5/8 inch thick. MDF is usually the thinnest paneling available, about 1/4-inch thick. Thicker hardwood panelings that are more than 1 inch thick are also available.
If you are installing the paneling on a wall frame and directly onto the wall studs rather than on top of an existing wall, thicker paneling is ideal. Thicker panels are more secure and provide more insulation. However, if you are covering an existing wall with paneling, thinner panels are best. Measure the thickness of the door, window, base and other moldings in the room. Paneling that is thicker than these moldings will look awkward.