Making a Concrete Form is a simple job and can be made out of 2x4's with some wood stakes. This article will cover the basics for building a concrete form.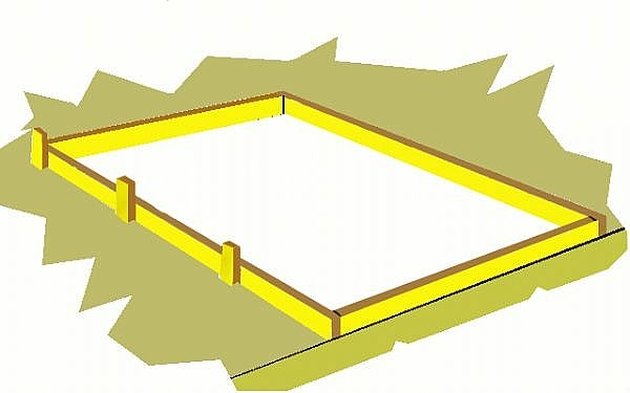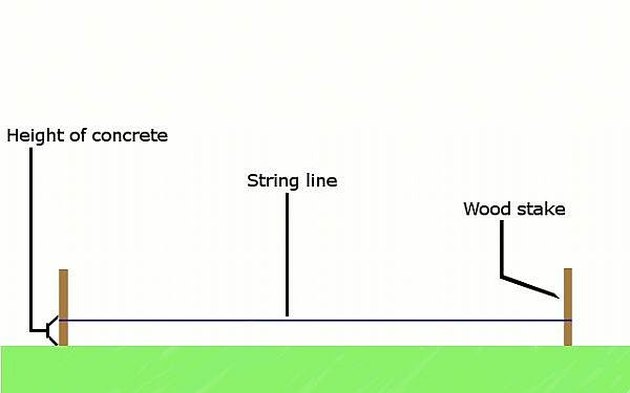 Set up a string line with your stakes to not only your outside measurements but to the needed height of the concrete being poured. Be sure to pull the string line extra tight to avoid any drips in the line.
Step 2
Cut up some 2x4s into 12" stakes and stake them in 1-1/2" away from the outside of the line. A easy way to do this is to hold one on the stake touching the string line as you run the stakes. Run one stake in each corner plus every 3" running down the center.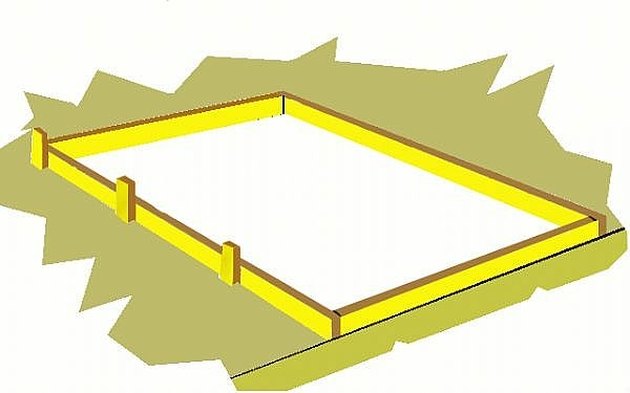 last start with the longest run of the form and nail or screw a long straight 2x4 to the blocks 1" above the line. After one hole side is installed take a hammer and adjust each stake down till the long 2x4 is flush with the line. Repeat these steps till boxed in then add a little dirt around the bottom outside edge of the forms to help hold in or stop any concrete from coming out.