Garage door replacement panels can be a difficult item to find. A broken panel can be a challenge to replace. While you may consider replacing the entire door, or even replacing the horizontal section in which the damaged panel is located, in some cases replacement of the panel itself is the best option. At the very least, attempt to locate a replacement panel and price the repair using this approach before deciding which door repair method to use.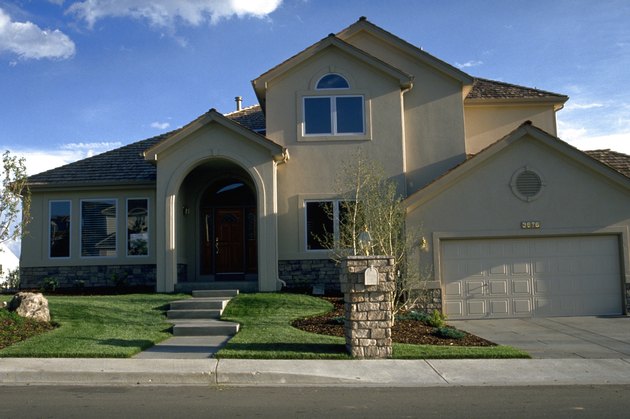 Step 1
Determine the manufacturer of your garage door to find replacement panels. Garage door panels must fit back into the garage door exactly. You need to find an exact match for your particular brand of garage door.
Step 2
Measure the width and length of the garage door. A garage door company in your area should be able to track down a replacement garage door panel. The more information you have ready for the company when you make that phone call, the better luck you will have tracking down a garage door panel replacement.
Step 3
Consider ordering a replacement garage door panel from an online retailer. If your local overhead door company cannot locate the panel for you, this is another option. With all of the information you have gathered, finding a replacement garage door panel will be much easier.