A Briggs & Stratton engine needs minimally clean air, fuel and spark to start. When your Briggs & Stratton engine will not start, even when it has sufficient fuel and a clean air filter, the engine most likely has issues with the ignition. The ignition occurs in the spark plug of the engine when the magnet on the flywheel rotates past the magneto bolted next to the flywheel. You should test the magneto if the engine isn't starting. Almost all small engines, especially Briggs & Stratton engines, use the 802574 model of magneto.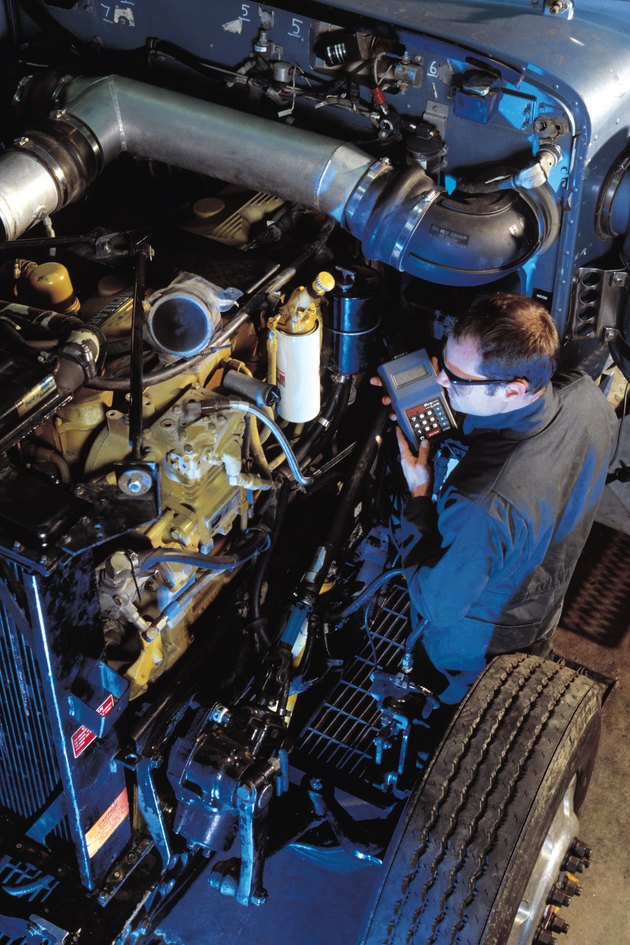 Step 1
Pull the rubber spark plug cap off the spark plug on the front of the Briggs & Stratton engine.
Step 2
Unscrew the spark plug with the 5/8-inch socket ratchet.
Step 3
Push the 5/16-inch bolt into the spark plug cap.
Step 4
Grab the rubber part of the spark plug and hold it so the 5/16-inch bolt is about two millimeters away from the steel engine block of the engine.
Step 5
Pull the rope of the Briggs & Stratton engine.
Step 6
Watch the gap between the bolt head in the spark plug cap and the engine block. There should be a blue spark every rotation of the flywheel if the magneto is working.