Electric fireplaces are a low-maintenance option for homeowners. Even apartment-dwellers can enjoy the ambiance of a crackling fire with an electric fireplace. They are available as both free-standing units and wall inserts, and installation and set-up is fairly simple. There is no need for a vent or a chimney and, with no burning logs, cleanup is virtually nonexistent. An electric fireplace has simulated flames, logs and a heater. With continuous use, the light bulbs burn out and need to be replaced.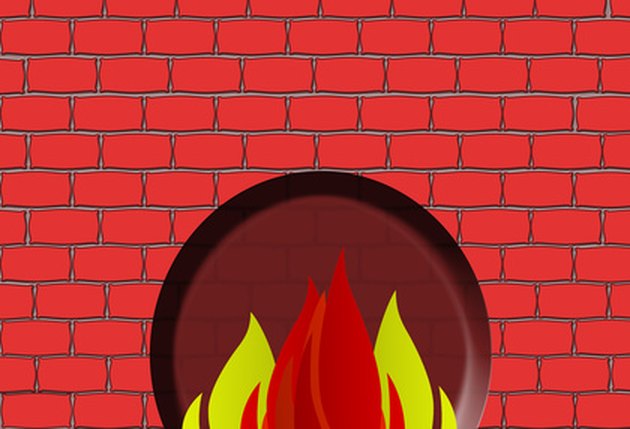 Step 1
Turn off your electric fireplace. Wait for at least 10 minutes for the bulbs and fireplace to cool.
Step 2
Unscrew the screws securing the doors to the fireplace to remove the cover or doors. Some free-standing models require turning the entire unit around and removing a back access panel. Read the user's manual to determine how to access the bulb assembly.
Step 3
Lift the logs and grate out of the fireplace. You may need to remove the fireplace trim before you can take the logs out of the fireplace.
Step 4
Rotate the burnt-out bulb counterclockwise to remove it.
Step 5
Install the new bulb by turning it clockwise.
Step 6
Reassemble your fireplace. Reverse steps 1 through 3.