The Coffee Cake Muffins last appeared at Costco in October 2021 and customers went bananas for the treats. In other words, it's safe to say that the muffins will probably sell out soon. They are available in six-packs and appear to feature a cafe-like muffin topped with streusel and criss-crossed white icing.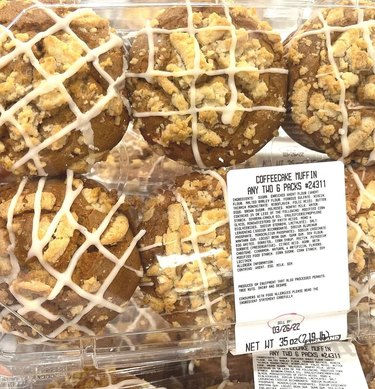 "I picked up a couple of packs and these are insanely good!" wrote @thecostcopro. Another user commented, "I love this flavor!!"
Just imagine how delicious these muffins would taste with a cup of coffee or tea first thing in the morning. You could also serve them with fresh fruit on the side.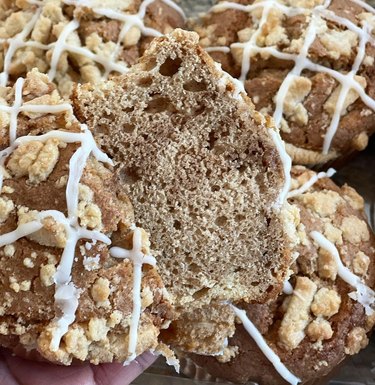 Before you take a trip to your local store, check Costco's product availability to make sure these muffins are still in stock. After all, you wouldn't want to drive all the way there only to find that there are no Coffee Cake Muffins left.
Can you make the Costco coffee cake muffins at home?
While there is no official recipe for the Costco coffee cake muffins, we did find one that appears to produce a similar result. The recipe is by Damn Delicious, who writes, "The classic coffee cake is transformed into a convenient muffin, loaded with a mile-high crumb topping!" Just like Costco's muffins, these also feature a drool-worthy glaze on top.