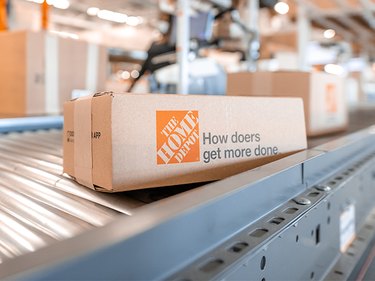 Tiny house living has been all the rage for the last few years, as people have realized that downsizing to a small home can have big benefits. Now, The Home Depot is getting into the tiny house game, having just released its 540-square-foot "Getaway Pad." It's perfect for anyone on the lookout for modern tiny house ideas and inspiration.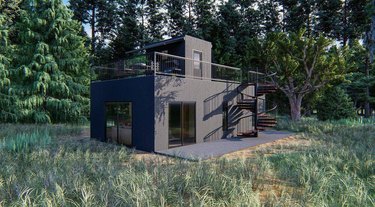 Literally putting the "home" in The Home Depot, the home improvement giants have conceived of the Getaway Pad as a prefabricated house kit made from galvanized steel. It is designed to hold one bedroom, one bathroom, and a spiral staircase that leads up to a rooftop deck.
The frame for the Getaway Pad retails at an incredibly reasonable $43,832, with features like doors, windows, electrical, plumbing, and the deck materials sold separately. Buyers are also responsible for obtaining the right local zoning permits to set up this "accessory dwelling unit" on their property.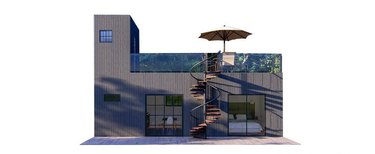 Even with these additional costs, the Getaway Pad offers sleek design at a reasonably attainable price. Plus, the galvanized steel material is designed to last for generations, with a durability that can withstand termites; mold; pests; fire; corrosion; and extreme weather conditions, including cyclones and hurricanes. The Home Depot website states that in addition to its durability, this steel is recyclable, making it the "pioneer of environment-friendly projects."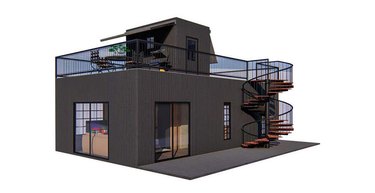 Included in the Getaway Pad's $43,832 price tag are delivery, preliminary architectural plans, framing calculations certified by a professional engineer, stamped engineering plans for the frame kit (based on one's specific location), preassembled numbered panels with brackets and fittings, and the assembly instructions. The Home Depot also offers slight customizations to the design, and it encourages buyers to reach out to discuss modifications.