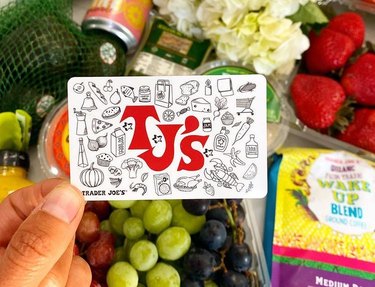 Who doesn't love shopping at Trader Joe's? In between the great prices and seasonal offerings, there is always something to look forward to when grocery shopping at the retailer. Yet, even though you've spent a significant amount of time at the store, we bet you didn't know this one trick.
​Food & Wine​ reports that if you're curious about what a new Trader Joe's product will taste like, all you have to do is ask. "The employees will let you sample almost any product," Natasha Fischer, creator of Trader Joe's List, told ​Food & Wine​. And yes, this is aside from the free samples that Trader Joe's already offers in stores.
Since Trader Joe's wants its employees to be known for being friendly and helpful, this tip makes a lot of sense. Plus, in addition to offering you samples, TJ's workers are always there to help you find a product or recommend one of their favorites.
So next time you're in Trader Joe's and want to taste-test a new item, just ask one of the employees for a sample.