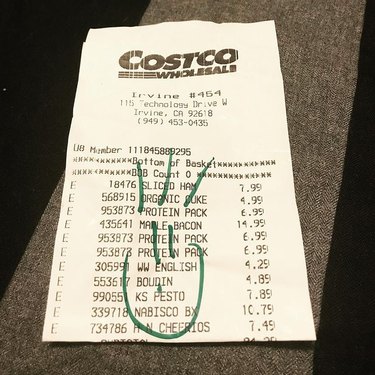 You know the drill. You check out at Costco and before you exit the store, there's an employee ready to look over your receipt. But, why?
According to Allrecipes, the final Costco receipt check has nothing to do with stealing prevention. "We do this to double-check that the items purchased have been correctly processed by our cashiers," reads the Costco site. "It's our most effective method of maintaining accuracy in inventory control, and it's also a good way to ensure that our members have been charged properly for their purchases."
In other words, a Costco employee always checks your receipt at the door because the brand wants to make sure you're not being overcharged or undercharged. The employee who looks over your receipt is essentially double-checking the cashier's work.
While it might be annoying to have to pause before exiting your local Costco, everyone's the better for it. Plus, just imagine how nice it will be if you end up getting some of your money back.