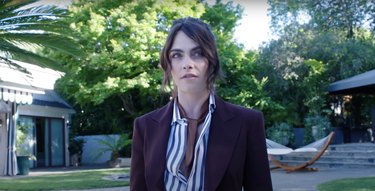 Cara Delevingne's Los Angeles home is the definition of one of a kind. Featuring a mix of inspiration from ​Alice in Wonderland,​ the Playboy Mansion, the Beverly Hills Hotel, and more, Delevingne's latest ​Architectural Digest​ home tour is truly something to behold.
First and foremost, Delevingne has a "vagina tunnel," which is exactly what is sounds like. Designed in collaboration with architect Nicolò Bini, it's a pink curtained, cushioned tunnel that leads to another room, in which one exits through a pink washing machine facade. We can't make this stuff up.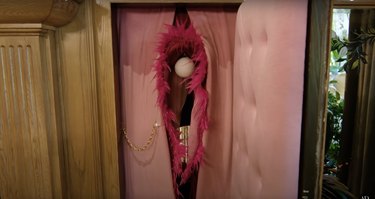 Next up in this house of wonders is a ball pit. Because no home is complete without a ball pit you can jump in to melt all your cares away.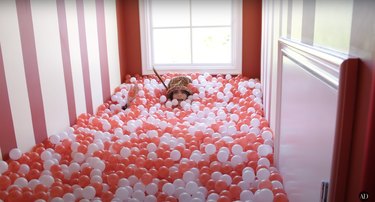 There's a David Bowie bathroom, David Lynch-inspired poker area, Gucci wallpaper, a clear piano, a Chanel surfboard, and ... "the pussy palace." "This is a little more sexy," says Delevingne, gesturing to the room featuring suede walls, a stripper pole, a swing, mirrors, and plenty of seating. We'll just leave it at that.
As you can tell, Delevingne decorates with a sense of fun and childlike wonder. She even has a wall of hats and a dress-up closet for people to play around with. But one of our favorite aspects of her home is that she likes to travel around on a Razor scooter because the house has "very hard floors" that "hurt your feet."
One thing's for sure: It's impossible to not have fun when you're paying Cara Delevingne a visit.
---
Anna is a Los Angeles-based writer and editor who covers lifestyle and design content for Hunker. She's written for Apartment Therapy, the L.A. Times, Forge, and more. She previously worked as the lifestyle editor at HelloGiggles and deputy editor at So Yummy. Her email: anna.gragert@hunker.com