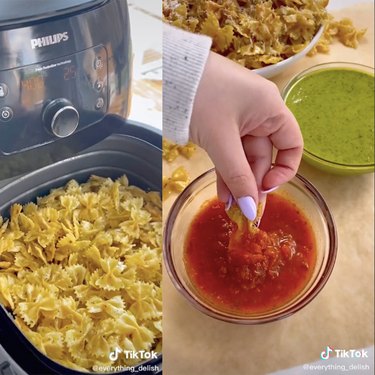 Air fryer owners, we might have found a recipe you ​haven't​ tried before — and it's all thanks to TikTok. Turns out that users are loving pasta chips — yes, you read that correctly. Judging by the 9.1 million views on #pastachips, the recipe is taking off.
Basically, you boil pasta as usual (most people are using bowtie), season it, and add it to your air fryer. The result is a crunchy pasta chip that you can then dip into pesto or marinara. There are other variations of the form — like different types of pasta, for starters — but that's the gist of it.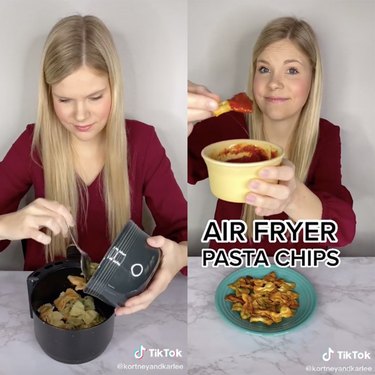 ---
Eva is a Los Angeles-based writer who covers trends, news, and makers for Hunker. Her writing has been featured in the Los Angeles Times, The Guardian, Bustle, KCET and more. She is a proud bookworm and organizes her books by color.