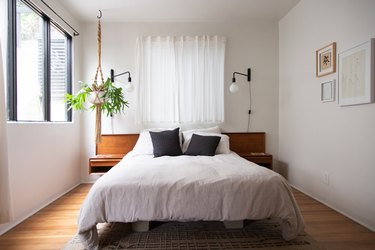 We probably don't need to remind you that the housing market is a little wild right now. And while it's basically impossible to truly outline a foolproof way to sell or buy a home, we're always interested in what the experts have to say.
Zillow released some recent findings that focus on a specific piece of advice: what day of the week to list your home.
"All else equal, homes listed on a Thursday typically go pending days faster than homes listed on any other day of the week, according to a Zillow analysis of listing and home sales data from 2019," Zillow shared in a recent post.
And it's not something new, the site explains.
"Sellers may have caught on already — nationally, 21% of homes are listed on a Thursday, which is more than any other day of the week," the post continues.
Even so, Zillow says that these factors change from city to city. It's best to pay attention to local trends, too — and there are subtle, seasonal shifts that might affect your outcome.
As always, prospective sellers and buyers both have a lot to consider before taking the next big step.