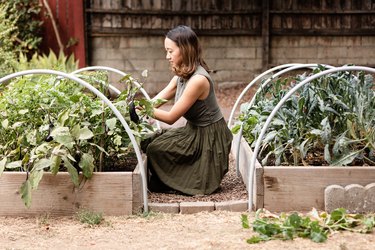 If you've been wanting to have a garden of fresh fruits and veggies at your disposal, get ready for even more of an incentive to start one. Simple Mills — the snacking and baking product company — will be offering ten consumers a $1,000 gift card so they can start their own organic garden at home.
Through May 19, Simple Mills will allow people to sign up for the chance to score their very own garden here. This is in honor of the company's new Organic Seed Flour Cracker and "It Starts at Home" initiative, which aims to encourage consumers to implement small, sustainable changes (like starting an organic garden) in their lives.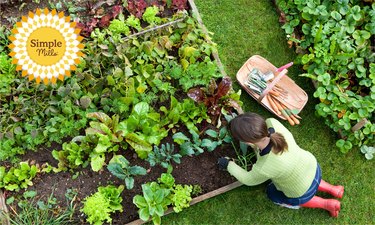 "While we recognize the impact agriculture has on environmental health and how food companies, in particular, can ignite positive change impacting every part of the ecosystem, we feel it's equally important to get consumers involved and invite them to be part of the Simple Mills mission to advance both people and planetary health," said Shauna Sadowski, the brand's vice president of sustainability, in a press release. "Organic gardening is a great way to improve soil health and sequester carbon in your very own backyard."
Even if you're not one of the ten people who gets to create a free garden, you could still support Simple Mills's new line of vegan, gluten-free crackers, which was developed with three Midwest farmers who grow organic sunflowers and adopt practices that build healthy soil.
---
Anna is a Los Angeles-based writer and editor who covers lifestyle and design content for Hunker. She's written for Apartment Therapy, the L.A. Times, Forge, and more. She previously worked as the lifestyle editor at HelloGiggles and deputy editor at So Yummy. Her email: anna.gragert@hunker.com
View Work