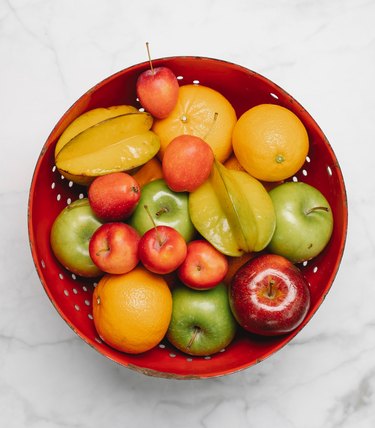 TikTok just gave us our new favorite spring and summer treat. It's a fruit that tastes like sorbet once it's frozen, and we're not talking about bananas.
In what appears to be the first video featuring this idea, user @lafujimama says, "My friend Noriko works as a cook at her kids' elementary school in Japan, where they make everything from scratch. A favorite treat of the kids is frozen mikans or mandarins."
To give this treat a taste for yourself, all you have to do is place your mandarins in the freezer until they are hard. Then, allow them to partially defrost on the counter and dig in! According to @lafujimama, the high sugar content in the fruit makes it taste like you're eating small wedges of mandarin-flavored sorbet. Yum!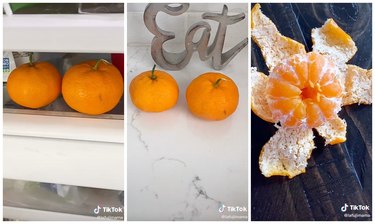 To make the frozen mandarin even easier to eat, commenter @threeheadedfly writes, "My kids love frozen mandarins, but I do them differently. I peel them and separate the segments. Then I store them in baggies in the freezer." This makes for a perfect grab-and-go snack.
We know what we'll be eating to cool down this season.
---
When Anna Gragert isn't trying to create a groundbreaking third-person bio for herself, she's working as the senior lifestyle editor at Hunker. Her email: anna.gragert@hunker.com
View Work