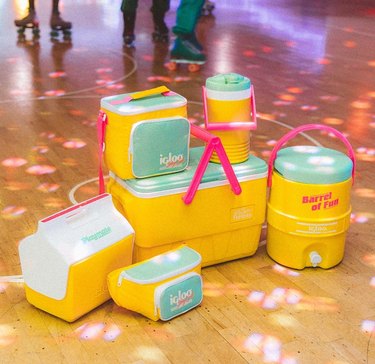 It's time for a blast from the past, thanks to Igloo's new Retro Collection inspired by '80s and '90s trends. Now, your picnics, cookouts, and camping trips are about to get a colorful, kitschy upgrade.
Featuring over 20 products, the Retro Collection includes coolers, jugs, fanny packs, lunch bags, and more. For the new line, Igloo even brought back the Barrel of Fun Jug and Picnic Basket Cooler that were originally released in 1992. The fanny packs, on the other hand, are a new design.
You can shop the entire Retro Collection here and we'll include our top five favorites below.
This '90s classic is truly a barrel of fun — and can hold up to two gallons.
This is a perfect beach day accessory.
This fanny pack doubles as a cooler!
This is, hands down, our favorite color combination from the Retro Collection.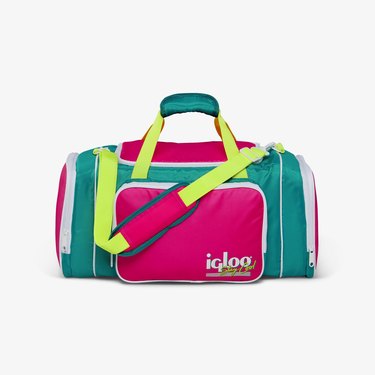 It's fashionable ​and​ functional.