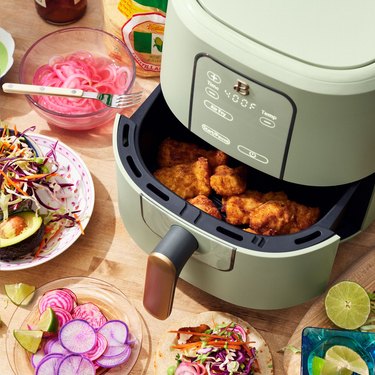 If you've had your eye on Drew Barrymore's Beautiful Kitchenware Air Fryer, you're going to want to act fast. The touchscreen device, which previously sold out in less than 24 hours, is back in stock (probably only for a limited time).
Though it now comes in four colors, the sage green air fryer is the one that initially sold out. Paired with the line's gold accents and sleek lines, it's a beautiful piece that would work in both colorful and neutral-toned kitchens. In other words, it doesn't look like your average air fryer.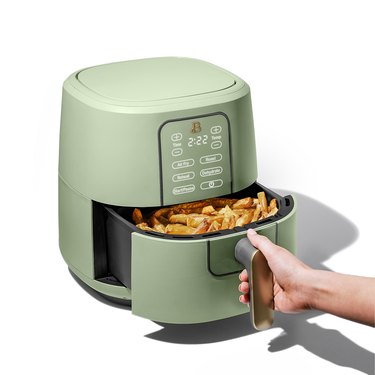 Like we mentioned, the six-quart air fryer also comes in three other hues: black sesame, oyster grey, and white icing. It is ideal for serving five to seven people and has the ability to air fry, dehydrate, roast, and reheat your food of choice.