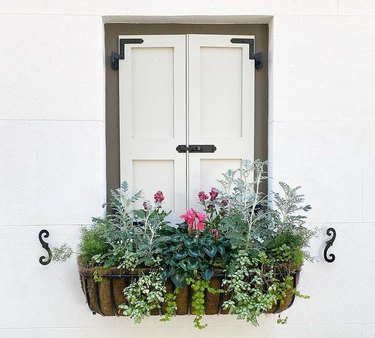 Lowe's is giving us something else to look forward to this spring. In April, the home improvement brand will be offering free, curbside Garden-to-Go kits for the whole family to enjoy. This Lowe's event is delightfully known as "SpringFest," and we can't wait to celebrate with some free goodies.
You can now register for your very own Garden-to-Go kit online here. Curbside pickups will be held every Thursday in April starting on April 8 and here is exactly what you can expect out of each garden kit, according to Lowe's:
​April 8:​ Cook and food stylist Amanda Frederickson's exclusive recipes.
​April 15:​ A Mystery Garden Pinata that has, unfortunately, already sold out.
​April 22:​ 500,000 tree saplings will be given out in honor of Earth Day.
​April 29:​ Lowe's Butterfly Quest, which will help you create a butterfly garden.
In addition to the Garden-to-Go kits, Lowe's will also be hosting online and socially distanced in-store demos on topics such as lawn care and painting.
If you've been planning to start a home improvement project, consider this a sign that now is the time to start. For more information about Lowe's SpringFest, click here.
---
Anna is a Los Angeles-based writer and editor who covers lifestyle and design content for Hunker. She's written for Apartment Therapy, the L.A. Times, Forge, and more. She previously worked as the lifestyle editor at HelloGiggles and deputy editor at So Yummy. Her email: anna.gragert@hunker.com