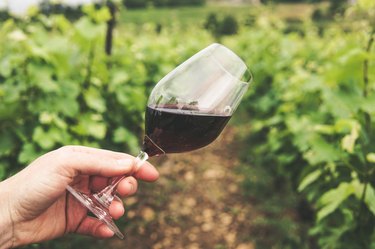 If you thought that finding a dream job was a myth, you thought wrong because Murphy-Goode Winery just posted about an unbelievable position. For a whole year, the company will pay you $10,000 per month and thirty cases of wine to live rent-free in California's Sonoma Wine Country. No, we're not kidding.
What exactly is the job, you ask? Aside from being a dream, it can be whatever you want it to be. According to Murphy-Goode, you'll shadow a winemaker for your first 90 days on the job. Then, the brand will help you find out exactly what you'd like to do in the wine business.
The job description states that Murphy-Goode is specifically looking for someone who "takes life one sip at a time" and whose "preferred Swiss Army knife is a wine key." Of course, you have to be at least 21 years old to apply and a resident of the United States. You also have to be willing to work weekends and flexible hours without overtime pay.
To apply, Murphy-Goode wants you to film a video showing why you're a "really Goode" candidate. You can then upload your video and submit the application here.