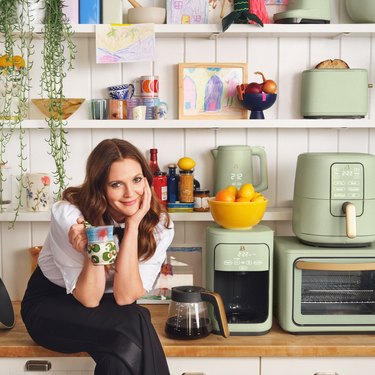 Drew Barrymore is continuing to expand her empire. In addition to a beauty brand, a talk show, and a home decor line, Barrymore just released a kitchenware collection. Known as Beautiful Kitchenware, the line of kitchen appliances is available at Walmart.
"I've always dreamed of designing kitchen appliances that are functional and practical, but also look BEAUTIFUL on your countertop," Barrymore writes on Instagram. "Today, I am proud to say that this dream has become a reality!"
Though Beautiful Kitchenware currently touts six appliances, Walmart hints that more products and additional color palettes will be coming on March 29. Specifically, we can look forward to seeing cookware and kitchen tools designed by Drew Barrymore herself.
Take a look at our current favorites (and the air fryer Barrymore gushed about on Instagram) below and shop the entire Beautiful Kitchenware collection here.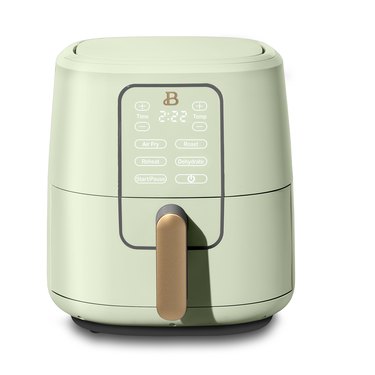 This sage green color is giving us all the kitchen inspiration.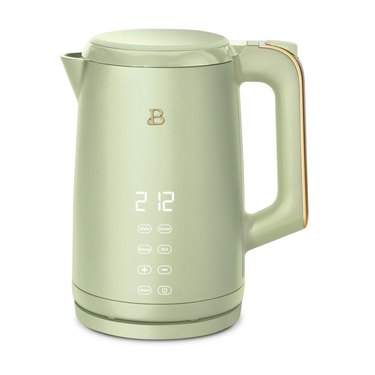 We love the sleek touchscreen feature.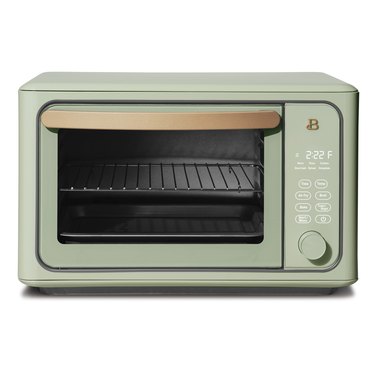 An air fryer and a toaster oven combined? Brilliant.