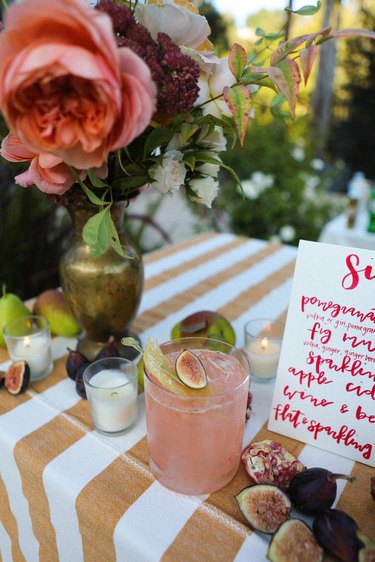 If you're looking for New Year's Eve cocktail inspiration, Pinterest is here to help. The platform recently revealed the top NYE cocktails across the United States.
Overall, November 2020 Pinterest searches for "alcoholic drinks" were seven times greater than they were last year. 2020, right?
In southern states like Florida, Georgia, and Mississippi, punch is a clear favorite. Specifically, green punch (made with Kool-Aid Green Berry Hawaiian Punch and lemonade powder mix) and hunch punch (made with Hawaiian Punch and clear spirits) are favorites amongst Southerners.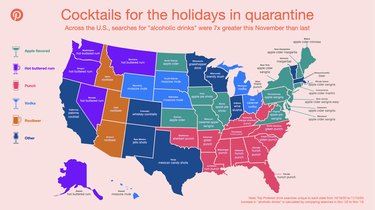 The Midwest loves a variety of NYE cocktails, including apple pie shots (Iowa and Illinois), Moscow mules (South Dakota and Nebraska), and apple cider (North Dakota and Kansas). As a standout, Minnesota prefers a grasshopper drink, which is a mint chocolate-flavored beverage. Sounds delicious!
Out west, there is also a smorgasbord of NYE cocktail favorites. California loves a paloma cocktail, while Idaho, Utah, and Arizona prefer root beer.
To see exactly what your state likes to sip during New Year's Eve, check out the full report here. Cheers!