'Tis the season: the IKEA catalog season, we mean.
The 2021 edition of the Swedish retailer's highly anticipated publication has arrived and we're filling up our virtual baskets with some dream finds. Check out some of our top picks, from items for green thumbs to essentials for those of us working from home into the new year.
No surprise here: Scandi-chic will continue going strong in 2021. This picture-perfect gem is proof.
Affordable, simple, and — judging by this photo — good for small spaces, this find is definitely one to bookmark.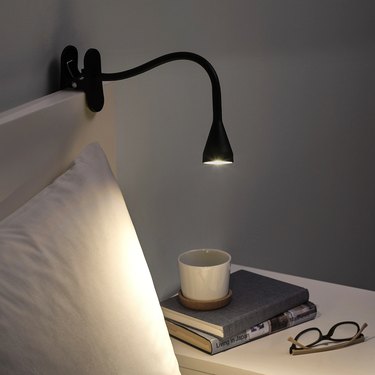 A great alternative to your standard bedside lamp, especially if you're short on space.
A minimalist's dream come true, tbh (and great for some Insta pics).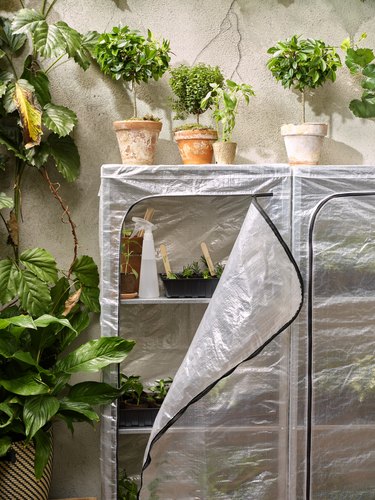 Wishing you could have a full greenhouse? Make a small-space one instead with this shelving unit.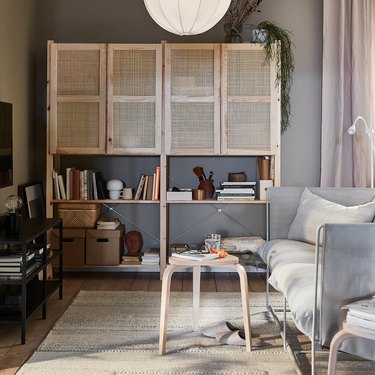 If you read the site often, you know we love a good bamboo accent. You could even use these doors as wall panels.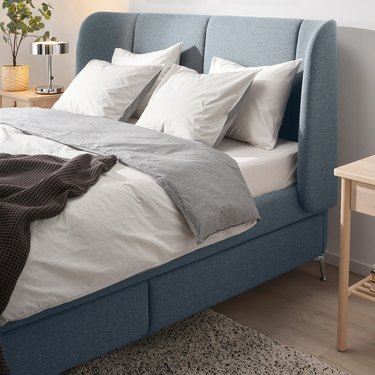 Stylish and space-saving, this bed comes with four built-in drawers.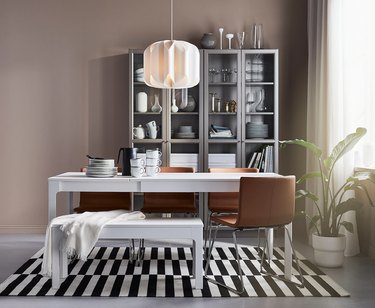 IKEA has been making lots of eco-friendly moves, including this lamp shade "made of recycled plastic and renewable viscose."
Can you ever have enough boxes and baskets around the house? The answer is no.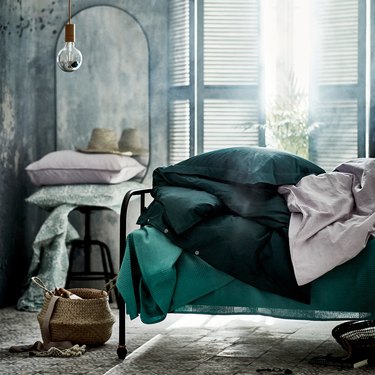 You can hang this sophisticated, round mirror vertically or horizontally.
Just an adorable rug for a nursery space.