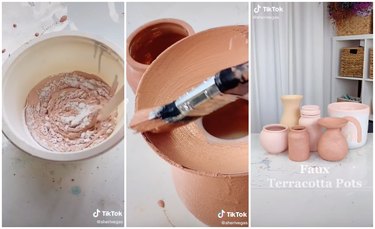 Time and time again, TikTok creators outdo themselves when it comes to DIY decor hacks. For instance, the platform just helped us discover that you can create a faux terracotta pot by simply mixing two ingredients together — who knew?
In her TikTok video, user @sherivegas demonstrates that by mixing a 50/50 ratio of dark orange paint (Farrow & Ball's Red Earth is a great option) and baking soda, you'll get a paint color and texture that looks like terracotta. Once you have it blended together, all you have to do is paint it on the pot you'd like to transform, and voilà! Now you have your very own terracotta pot with a personal touch.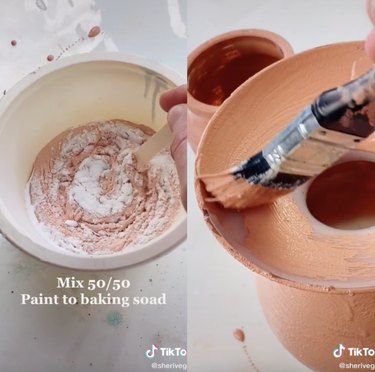 User @genevavanderzeil demonstrates that you can also use this technique on glass vases. However, she employs a different ratio — one teaspoon of baking soda per cup of paint — and also applies two coats of paint. At the end of the video, she states that glass vases may require more coats of paint than ceramic ones.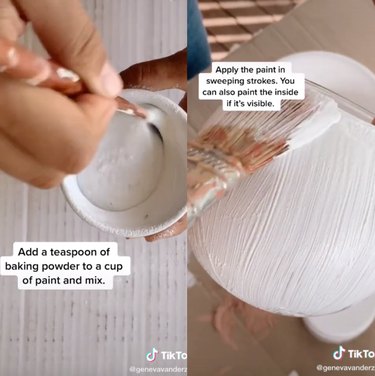 It's also fun to note that you can do this with different paint colors to change up the ceramic appearance. You can try a sage green, chalk-style paint from Magnolia Home, or go with a warm beige like Behr's Ceylon Cream. That's the best part of this hack — the fact that you can experiment using your own unique style and also, whatever paint you have on hand.