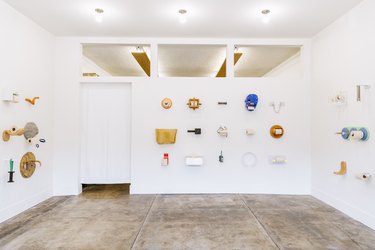 Why is it that we don't pay much attention to toilet paper holders? They're a fixture in our bathrooms that we use every single day, yet this hardware rarely gets the credit or consideration it deserves. To get us thinking about this and more, Los Angeles's Marta gallery teamed up with sustainable toilet paper company Plant Paper to create the "Under / Over" exhibit, which features over 50 international artists' transformed toilet paper holders.
"I think it's so interesting to see how this big group of really talented designers from around the world interpreted the same brief, highlighting a wide range of aesthetic tastes and material competencies," Leah Ring, an artist featured in "Under / Over" and the designer behind Another Human, tells Hunker. "I also hope that by drawing attention to toilet paper and, more importantly, an eco-friendly toilet paper option, it helps start more conversations around these seemingly small changes we can make in our daily lives through habits or recurring purchases that have a great impact on the environment."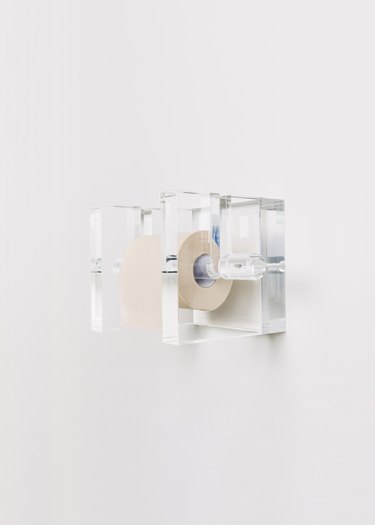 For her design specifically, Ring was inspired by '80s glam and Miami Vice. "We were given dimensional constraints in the design brief and I basically maxed those out, keeping all of the proportions of the piece chunky," she explains. "I photographed it in my studio with pink and blue toilet paper to really capture the essence of the piece."
According to the "Under / Over" press release, the entire exhibition was inspired by the bathroom being a place of both environmental and social politics. They specifically mention Koch Industries — a company that supplies 29% of North America's toilet paper market — donating money to initiatives that support voter suppression, the prison industrial complex, and the reversal of environmental protections. Many people who purchase Koch's toilet paper likely have no idea that this is what their money is going toward.
Marta and Plant Paper also describe the unfortunate environmental impact of the toilet paper industry. Every day, 27,000 trees are flushed down toilets all over the world, and per toilet paper roll, so are 37 gallons of clean water and over a gallon of formaldehyde, bleach, and other chemicals. Again, many of us are unknowingly contributing to this without even realizing.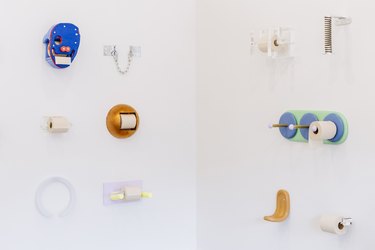 From September 10 to November 1, 2020, "Under / Over" can be viewed online and in-person (following pandemic protocol). It also includes artists such as Sabine Marcelis, Nifemi Marcus-Bello, and Jorge Penadés.