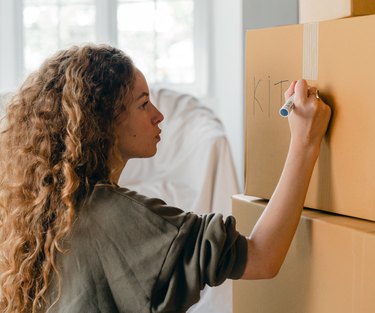 Has the current COVID-19 pandemic caused you to consider moving? If so, you're definitely not alone. According to a recent survey conducted by Opendoor, 53% of participants said that the pandemic has affected their decision to move.
Opendoor achieved these results over the course of two surveys. Between July 16-24, a survey conducted by the company included 480 buyers and sellers in the following markets: Las Vegas, Phoenix, Nashville, Atlanta, Charlotte, and Raleigh-Durham. Another survey was conducted from June 22 to July 12 and involved 2,000 respondents across 15 major cities, including New York City, Austin, Los Angeles, and Portland.
Both surveys revealed that out of the people whose decision to move has been affected by the pandemic, 28% already chose to leave their city and 25% have quickened their plans to move. Across all markets, 17% of participants are planning to move within the next year.
But, why are people thinking about moving during the pandemic? The survey disclosed reasons such as wanting more space and land, hoping to live in a nicer neighborhood, and finding a place suitable for raising a family. Opendoor added that remote work is also a significant factor, since 32% of participants stated that their job allowing them to work remotely is a reason for moving.
Based on these results, it would seem that the pandemic has given people a lot of time to think about what they truly want out of their living situation. Hopefully, if they do choose to move during the pandemic, they do so safely.
---
Anna is a Los Angeles-based writer and editor who covers lifestyle and design content for Hunker. She's written for Apartment Therapy, the L.A. Times, Forge, and more. She previously worked as the lifestyle editor at HelloGiggles and deputy editor at So Yummy. Her email: anna.gragert@hunker.com