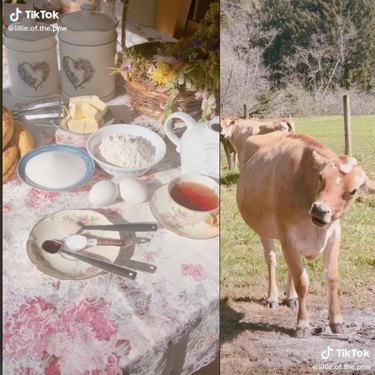 Many of us have an idea of where we might like to spend the pandemic. Some of us can't think of anything better than a little cottage away from tons of people and amidst relaxing natural surroundings.
Thankfully, you can transport yourself there from your couch by scrolling through TikTok. Cottagecore is having a moment on the platform — and in decor trends — and we can't help but get sucked in. Some of the videos are like ASMR, others are great inspiration for your next baking project.
Here are some of our faves: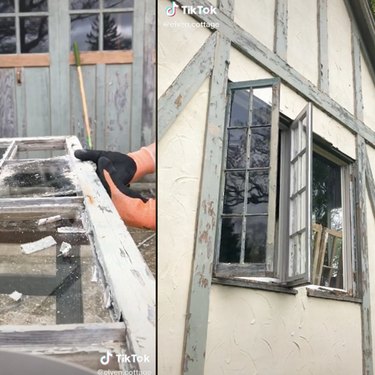 This video of a person restoring supposedly 100-year-old windows with no music, just the sound of birds chirping in the background. The property is a 1926 cottage with copper air vents, arched doorways, high ceilings, and lots of other charming features.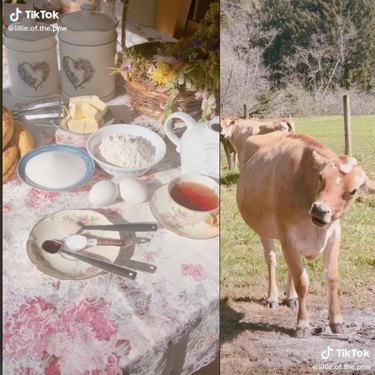 Or perhaps you'd prefer to watch someone make banana bread on an adorable kitchen spread while taking a break to say hi to cow friends nearby?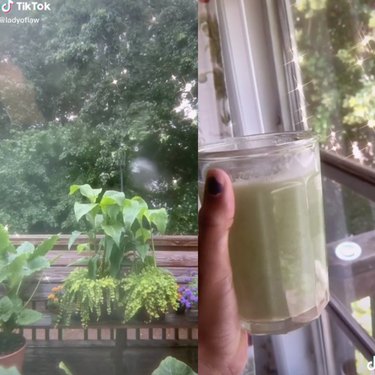 This one basically sums up what we imagine as peak cottagecore living: looking out the window to beautiful natural sights, making some cozy tea, and picking herbs from right outside our door. We feel more relaxed already, tbh.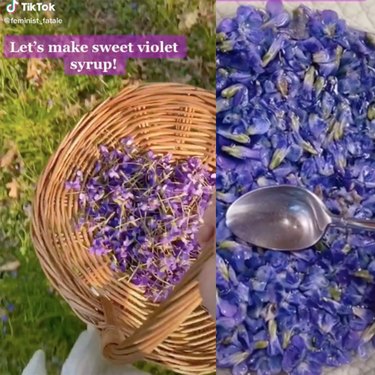 Speaking of picking natural ingredients, this video shows you how to make sweet violet syrup. Beats going to the grocery store during a pandemic.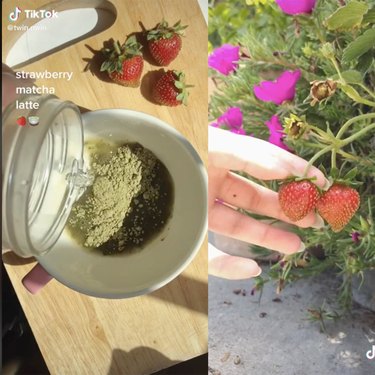 And, finally, a matcha tea recipe we seriously want to try at home. If only we had our own strawberry supply.