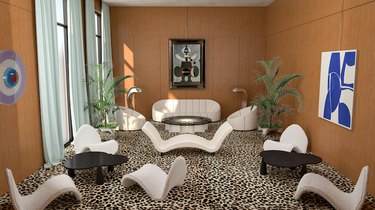 Though the coronavirus pandemic has put a halt to designer showcases this year, we're thankful many have been switched over to virtual formats. Case in point: furnishings retailer 1stdibs, which was to debut its very first showhouse this year, is instead hosting the 1stdibs Virtual Showhouse: Iconic Spaces Reimagined. Launched this week, the showhouse features sketches by 10 designers who were asked to riff on famous rooms from across history, imbuing them with their own design tastes.
"We're delighted to launch a virtual showhouse, giving design lovers from around the world the opportunity to see the magic that interior designers can create when they have no constraints on their imaginations or budget," Anthony Barzilay Freund, 1stdibs' editorial director, said in a statement. "
In addition, the designers' rooms are actually shoppable, comprising a combination of contemporary and vintage pieces sold by 1stdibs. Check out five of the rooms below, with the full selection available here.
1. Courtney McLeod, Right Meets Left Interior Design: Grand Staircase, Presidential Suite at The Greenbrier, White Sulphur Springs, West Virginia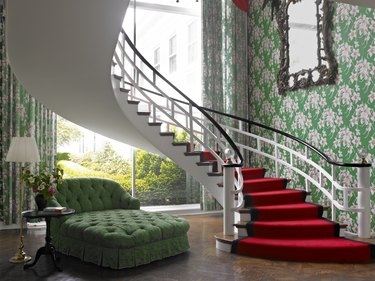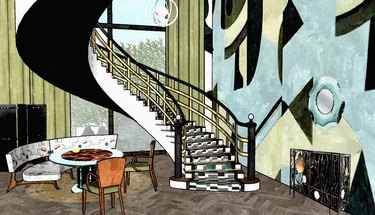 2. Lee Mindel, SheltonMindel: Palais des Étude Courtyard, École nationale supérieure des Beaux-Arts, Paris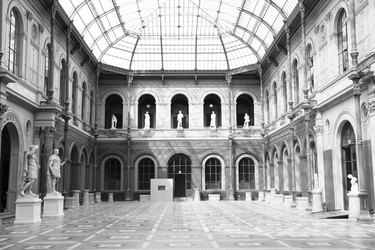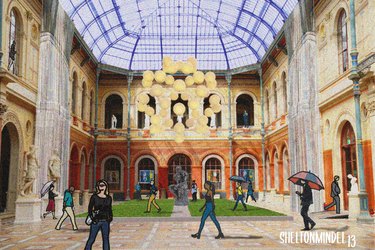 3. Brigette Romanek, Romanek Design Studio: Grand Salon, Yves Saint-Laurent and Pierre Bergé Apartment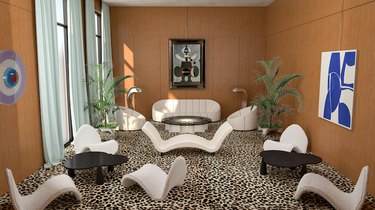 4. Nicole Fuller, Nicole Fuller Interiors: Forum Baths, Pompeii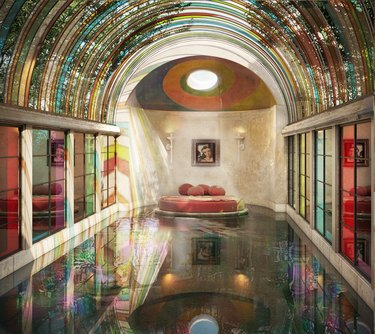 5. Gil Melott, Studio 6F: The Loft, Casa Batlló, Barcelona