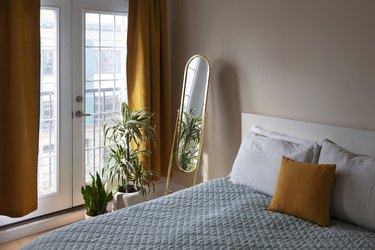 New regulations and ways of living due to COVID-19 threw many of us into a tailspin, especially when it came to considering our living arrangements. And according to Zillow, the pandemic has also affected the rental market.
The Zillow Observed Rent Index (ZORI) has revealed that the typical U.S. monthly rent was $1,594 in April. While this was a 2.9% increase compared to a year ago, rent growth was up by 3.4% year-over-year in March. Zillow says this is the "biggest one-month slowdown since at least 2014." It's also the slowest annual growth pace recorded in three years, since December 2017 (Zillow reports that 2018 showed a "stable pace" in month-over-month rent growth).
The change has been seen across major cities. While some rent prices were up year-over-year in April, the research still found that "rent itself was lower than March in 16 of the largest 35 markets." We'll definitely be keeping an eye on how this all pans out over the next few months.
Check out the full report here.