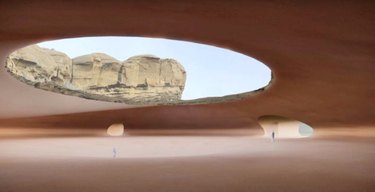 Two figures sit atop ATVs in a natural landscape while sheep calmly graze around them — the setting for a National Geographic live feed or a Kanye West interview? The latter, it turns out.
GQ visited West's ranch in Wyoming, which the celebrity plans on turning into a Yeezy campus. West shared his philosophy for the architectural design of the space and how he hopes to see it unfold. And it all boils down to one theme: resisting the box that West says we find ourselves in throughout our lives.
For the Yeezy campus, West's architectural team has been working with artist James Turrell and architect Claudio Silvestrin. The vision for the campus is for these spaces to "allow humans to maximize our potential, to take us out of the box." West elaborates on this concept by adding, that "literally and figuratively, we live in boxes," from our baby cribs to our cubicles at work or the halls of our schools. The Yeezy campus will stand in total contrast to that.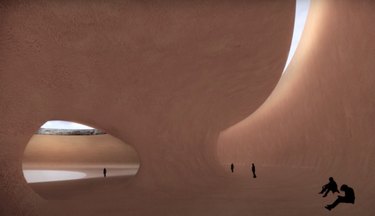 Honestly, the renderings kind of remind us of Kim and Kanye's home, which uses a neutral color palette and lots of rounded edges.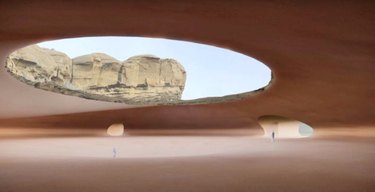 Check out the full interview here:
And in case you're curious: the campus, according to West, will one day be open the public. See you there?