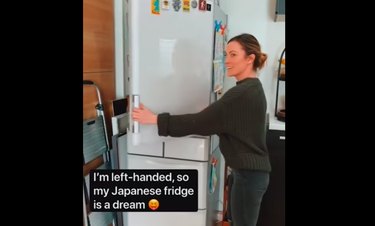 We've recently become obsessed with Yamazaki, a Japanese home brand that's created an American cult following for its clever space-saving products. It's caused us to wonder what other efficiencies are in Japanese homes and a video recently posted by BuzzFeed Tasty has definitely scratched that itch. In it, Instagrammer @her.atlas (an American living abroad in Japan) gives us a tour of her apartment, and whoa. Here are some of the insanely clever features — the first of which is pictured above. Her fridge opens from both the left- and right-hand sides.
Her oven pans come with a special clip, eliminating the need for pot holders.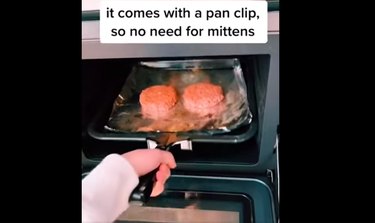 Her oven also includes a fish grill, which can also be used for toasting hamburger buns.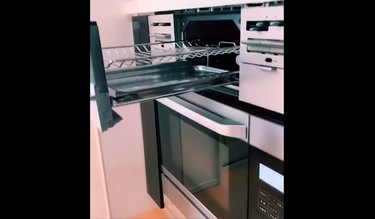 The crazy-high tech toilet is also a sink.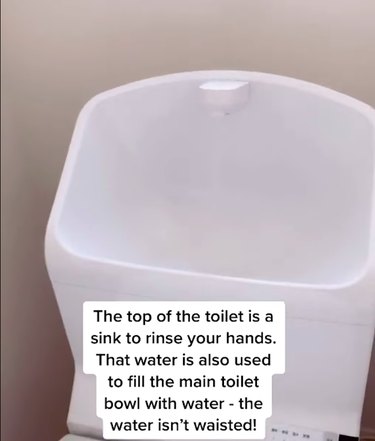 There's a cooler-like storage unit IN THE FLOOR. Why do NYC studio apartments not have this??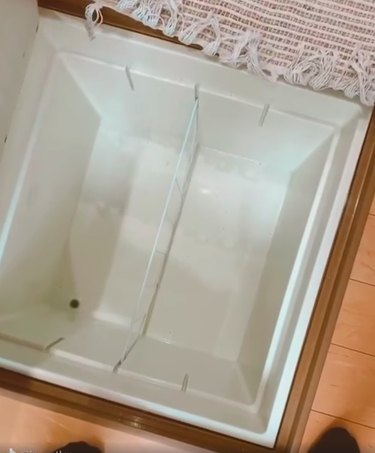 And most impressive is the very strict recycling schedule. She has a total of seven trash cans. You also have to put your name on the trash bags, because if you sort incorrectly, it will get sent back to you.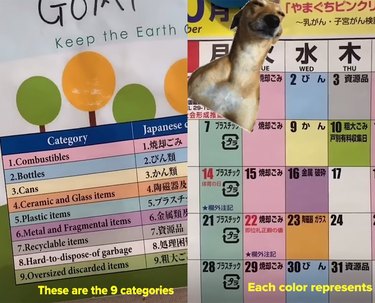 Check out the entire video (and prepare to have your mind blown), below: