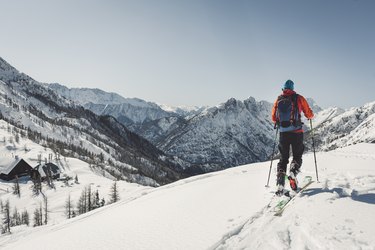 Ever since the CDC has recommended the use of cloth face coverings outside of the home, the demand for face masks has surged. While we should always save N95 and surgical face masks for healthcare professionals, there are many DIY and store-bought options that can still help keep you safe (including this no-sew hack). But, we've also been seeing another clever alternative that has been popping up everywhere: The use of head-and mouth-covering ski gear, such as balaclavas and neck gaiters.
In fact, the popular outdoor retailer Backcountry has reported that sales for protective ski gear have gone way up over the past few days — and now it's launched a pretty great sale. Right now, Backcountry is offering 25% off current-season products, up to 60% off last winter's clearance collection, and 20% off any one full-priced item with code 20FULLPRICE.
Scroll down to check out a few of the bestsellers.
Please note: The suggestions we featured in this article are non-medical/non-surgical face masks. They are NOT a substitute for N95 or surgical masks, and are not FDA approved.